Burghound Symposium: Gala Dinner
| | |
| --- | --- |
| Date: | 23rd April 2016 |
| Time: | 7 PM |
| Venue: | Ballroom (5/F, Island Shangri-la Hotel, Pacific Place, Hong Kong) |
| Price: | $2,880 per person |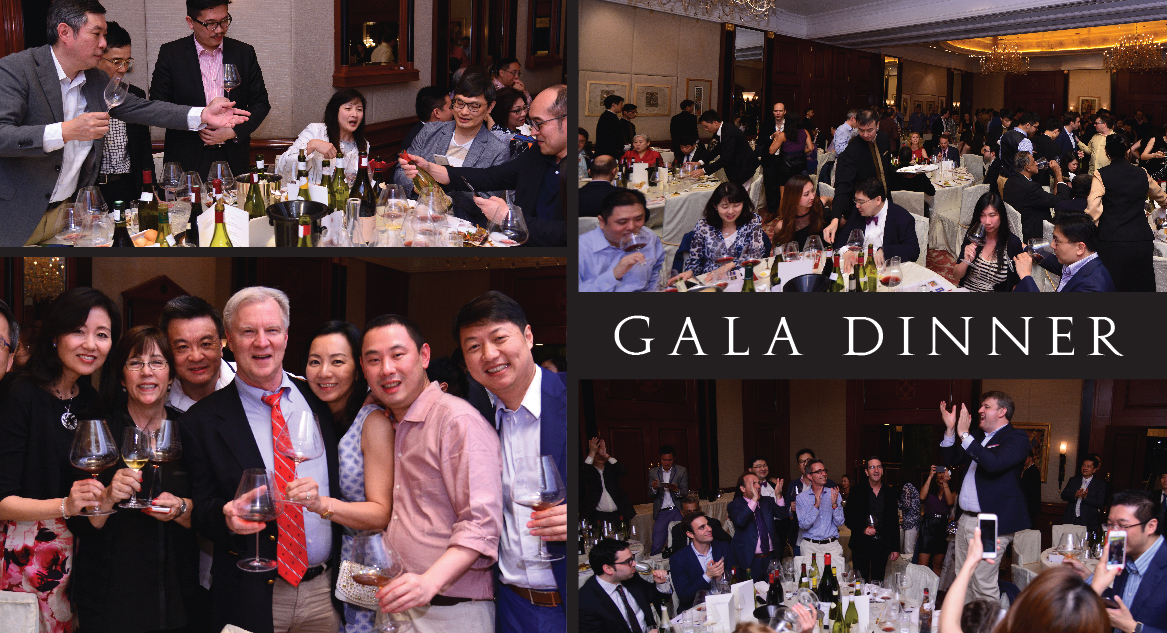 This is the centrepiece event of our Allen Meadows Burghound Symposium. Here we celebrate in traditional Burgundy "paulée" style, all of us attending sharing bottles, magnums, jeroboams (!), from our cellars for old friends at our table, and new friends around the room. Last year's Gala Dinner was very popular and enormously fun. It is a truly lovely aspect of Burgundy that this type of dinner exemplifies the generosity, friendship, and natural sense to share the passion with others. 2015 in addition to a strong contingent from Hong Kong, guests flew in from the UK, France, the USA, Taiwan, Singapore, the mainland, Korea…
Following the success of last year's event, we are expecting to have almost double the attendees this year, around 200 serious wine lovers and collectors from around the region. Amidst all the great food and wine, we make it a point to give back to the less fortunate in our society by means of having a charity auction during the Gala Dinner.
Last year, we proudly raised over HKD850,000 for the local charity Foodlink, which enabled them to buy a van to help redistribute unwanted food to needy citizens in Hong Kong.

This year, we have chosen to work with another local charity – HKSKH Lady MacLehose Centre. The money raised will be focused on expanding resources and manpower to allow early identification, social support, and treatment of Dementia. With a worldwide epidemic in disorders arising from an ageing population, Dementia will impose a huge burden on society and deserves much attention and help.
"One in 10 Hongkongers over 65 suffers from dementia, most commonly found in the form of Alzheimer's disease. The rate goes up to one in three among those aged 80 or above. Currently, up to 80,000 people have dementia. Law said it was those over 80 years old who would demand exponentially more medical, social and community support." -SCMP.
We have worked tirelessly and tailor-made a project with HKSKH Lady MacLehose Centre to make the most meaningful use of the money we raise. The money shall go directly to train more than 200 staff members and volunteers to gain special skill sets to help identify dementia and provide early treatment to those in need. We expect this project to reach over 500 patients at the various elderly centres around Hong Kong.
Surely, one of the most enjoyable evenings on the 2016 calendar. Make sure you are part of it!
For details of our Allen Meadows Burghound Symposium 2016, please click here.