Five Decades of Chateau Lafleur Dinner, 4th November. Limited seats now available.
| | |
| --- | --- |
| Date: | 4th November 2015 |
| Time: | 7:00 PM |
| Venue: | Chief Executive Suite III, Grand Hyatt, 1 Harbour Road, Wanchai, Hong Kong |
| Price: | $15,500 per person. |
Five Decades of Chateau Lafleur- your chance to taste, savour and experience this great estate. 4th November. Very limited seats now available!

Join us for a once-a-decade kind of a fine wine experience – the chance to taste through five decades of Chateau Lafleur.

Sitting alongside (geographically and in quality) Chateau Petrus as the greatest of Pomerol estates, its character sits somewhere between the refined power of Petrus, and the elegance and fragrance of Cheval Blanc (also a near neighbour).
Once it begins to mature its fragrance – like Cheval, coming from 50% Cabernet Franc and 50% Merlot – is dazzling, alluring, enthralling (!), and on the palate there is both a sumptuous opulence of fruit, and a high tensile character in the tannins and overall mouthfeel. Lafleur is never an 'easy' sort of wine. When drinking it I am often left just sitting there processing its sheer complexity and length of flavour.
It is an absolute favourite. But it is also super rare.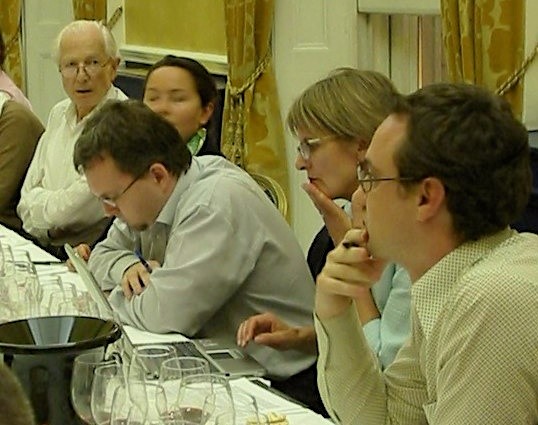 In 2004, the last time The Fine Wine Experience organised a comprehensive vertical (in London), the allure drew Michael Broadbent MW, Jancis Robinson MW, and (a then pre-Robert Parker) Neal Martin to the same table.
Don't wait another decade for your chance!

1955
1975 (RP98)
1982 (RP100)
1986
1989
1990 (RP97+)
1993
1995
1996
1998
1999
2000 (RP100)
2003
2004
2005 (RP100)
We shall take our time, and really get to know these 15 vintages, over a meal around one table in a private room at the Grand Hyatt. Make sure you secure your seat(s)!
What: Chateau Lafleur Dinner
Where: Chief Executive Suite III, Grand Hyatt, 1 Harbour Road, Wanchai, Hong Kong
When: 7pm, Wednesday 4th November 2015
Tickets: $15,500 per person