2016 Bordeaux En Primeur
2016 Bordeaux Report: why you might care, and why you might not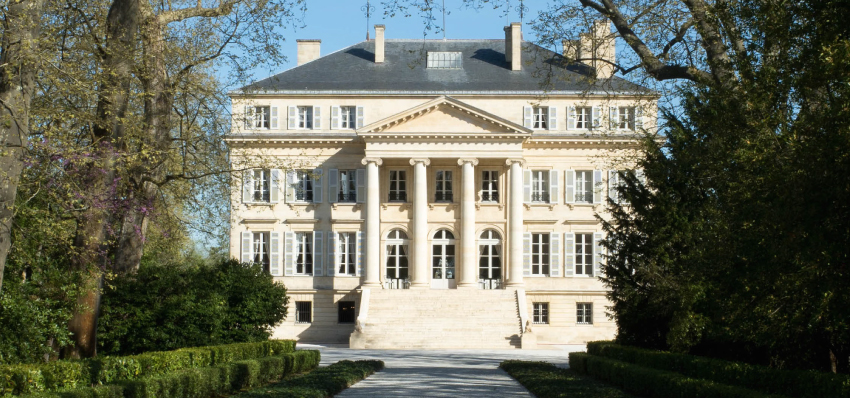 I spent the start of the April in Bordeaux tasting the 2016s from barrel. Below is my full report (or download PDF here) – thoughts on the vintage, what is happening, what the 2016s are like, why you might care, why you might not, what to buy, and 161 tasting notes with ratings.
BORDEAUX 2016 - THE 100 WORD LOW DOWN
It is worth paying attention to 2016 for two reasons – first the quality is very high, in some cases on par with 2015, 2010, 2009 and 2005; second, because stylistically it is the most classical vintage in a decade – high freshness of fruit and acidity, and lower than normal alcohol. This style delivers something only Bordeaux really can. While 8 of my top 10 wines are perennially very expensive, 2 of them are not. I would be delighted to have any of my top ten value list wines as en primeur buys. Provided release prices are sensible, these make sense.
| Wine | Vintage | Format | Unit of Sale | Qty of Unit | Qty of Btl | Unit Price (HKD) | Btl Price (HKD) | Score | Location | |
| --- | --- | --- | --- | --- | --- | --- | --- | --- | --- | --- |
| Chateau Angelus | 2016 | 0.750 | OWC6 | 10 | 60 | 16,632.00 | 2,772.00 | WA96-98 | En Primeur | |
| Chateau Cos d'Estournel | 2016 | 0.750 | OWC6 | 15 | 90 | 7,656.00 | 1,276.00 | WA98-100 | En Primeur | |
| Chateau Grand Puy Lacoste | 2016 | 0.750 | OWC12 | 5 | 60 | 7,608.00 | 634.00 | WA95-97 | En Primeur | |
| Chateau Haut Bailly | 2016 | 0.750 | OWC12 | 5 | 60 | 10,776.00 | 898.00 | WA96-98 | En Primeur | |
| Chateau Haut Brion | 2016 | 0.750 | OWC6 | 21 | 126 | 26,136.00 | 4,356.00 | WA97-99 | En Primeur | |
| Chateau La Mission Haut Brion | 2016 | 0.750 | OWC6 | 15 | 90 | 19,536.00 | 3,256.00 | WA98-100 | En Primeur | |
| Chateau Leoville Las Cases - Clos du Marquis | 2016 | 0.750 | OWC12 | 5 | 60 | 4,752.00 | 396.00 | WA93-95 | En Primeur | |
| Chateau Lynch Bages | 2016 | 0.750 | OWC6 | 1 | 6 | 5,808.00 | 968.00 | WA97-99 | En Primeur | |
| Chateau Margaux | 2016 | 0.750 | OWC6 | 4 | 24 | 26,136.00 | 4,356.00 | WA97-99 | En Primeur | |
| Chateau Montrose | 2016 | 0.750 | OWC6 | 10 | 60 | 7,392.00 | 1,232.00 | WA97-99 | En Primeur | |
| Chateau Mouton Rothschild | 2016 | 0.750 | OWC6 | 9 | 54 | 27,192.00 | 4,532.00 | WA98-100 | En Primeur | |
| Chateau Palmer | 2016 | 0.750 | OWC6 | 10 | 60 | 14,520.00 | 2,420.00 | WA95-97 | En Primeur | |
| Chateau Pavie | 2016 | 0.750 | OWC6 | 10 | 60 | 17,160.00 | 2,860.00 | WA98-100 | En Primeur | |
| Chateau Pontet Canet | 2016 | 0.750 | OWC12 | 10 | 120 | 12,672.00 | 1,056.00 | WA95-97 | En Primeur | |
| Chateau Quintus | 2016 | 0.750 | OWC6 | 26 | 156 | 5,706.00 | 951.00 | WA92-94 | En Primeur | |
| Chateau Quintus - Le Dragon de Quintus | 2016 | 0.750 | OWC12 | 10 | 120 | 3,000.00 | 250.00 | WA89-91 | En Primeur | |