A hidden gem in Burgundy
To celebrate the Bourgogne week ( BIVB ) in the coming month, I am delighted to introduce one of my favourite wines, Chateau de la Maltroye - Chassagne Montrachet 1er Cru Blanc 'Clos du Chateau' Monopole, to you.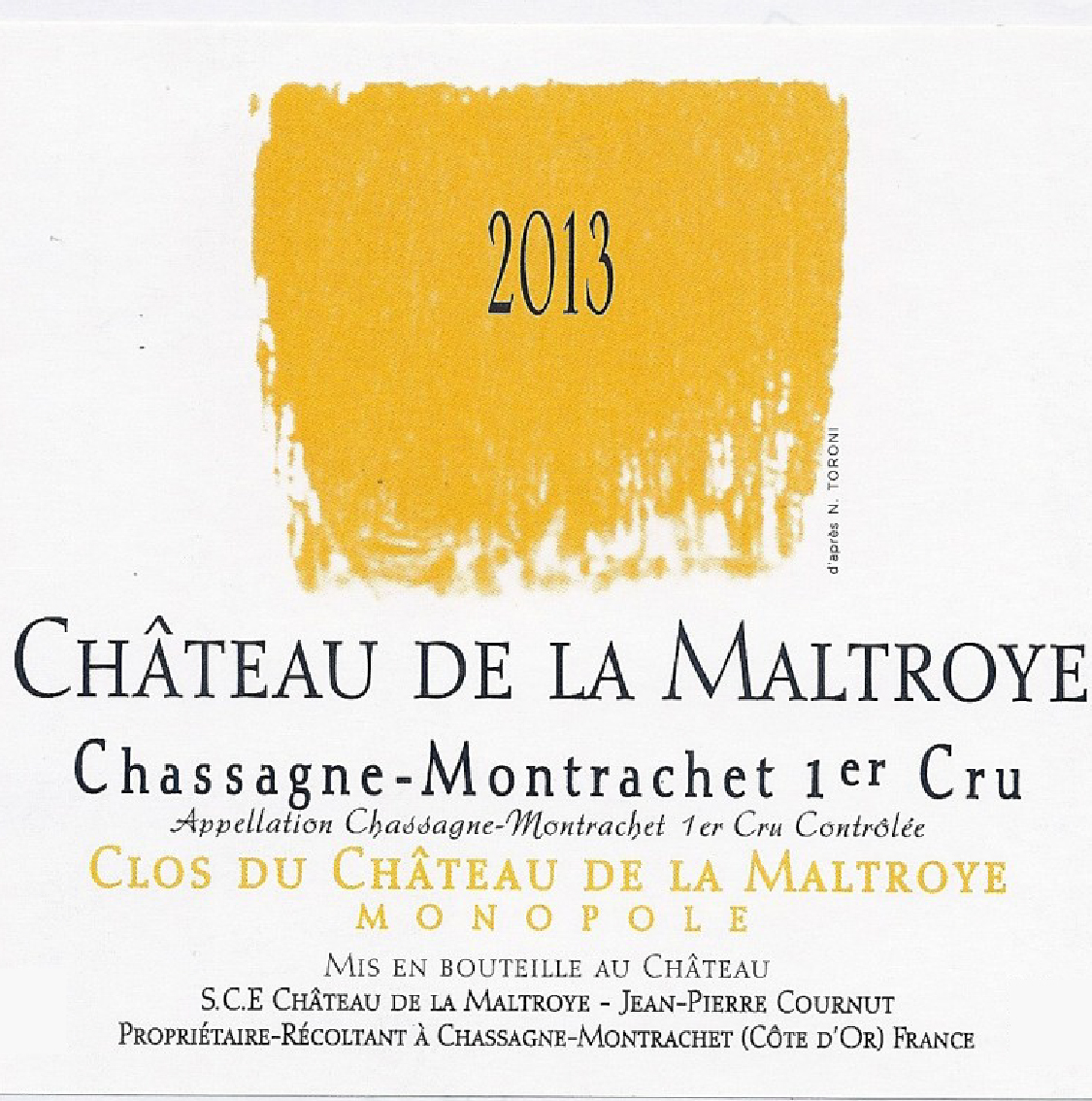 "The Château de Maltroye is a wonderfully restored bourgeois house. Built in the 18th century over the burnt-out ruin of a previous (15th century) building; the beautiful vaulted cellars date from that older house. The only parallels in Burgundy to such a house – immaculately and artistically presented – would be the 'statement' headquarters of Jadot or Bouchard Père. It is a real compliment to the current owner, Jean-Pierre Cornut." According to Bill Nanson's excellent Burgundy-Report.

This is made by 100% Chardonnay. Yields are low. Fermentation is started in tank at low temperatures, using natural yeasts then sent to barrel before the end of fermentation. 1/3 of new oak is used and taken 12-month barrel ageing.
The reason I picked this wine for the staff offer is based on the VALUE. There was an occasion I drank 2009 Chateau de la Maltroye - Chassagne Montrachet,1er Cru Blanc, 'Clos du Chateau' Monopole with my friends at a local seafood restaurant last winter. Everyone was surprised this full-bodied, buttery, creamy and nutty wine which integrated well into a round finish, is from a monopoly vineyard in Chassagne Montrachet. The wine was perfectly matched with the shellfish, deep-fried squid and stir-fried chicken.