Audiffred Offer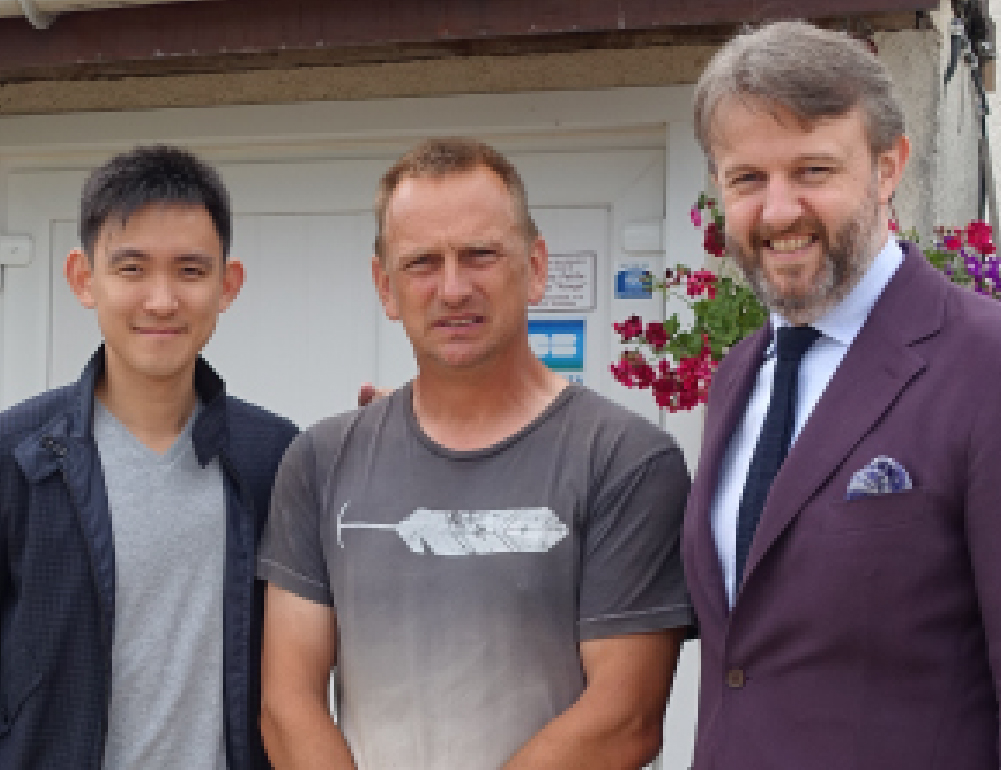 Henri Audiffred runs a 5-hectare estate in Vosne-Romanée. He took up the reins in 2003, and began working full time at his own estate in 2007 after 14 years working at Domaine de la Romanée-Conti. He has since applied what he learned at The Domaine in vineyard cultivation to apply to his own estate. Vinification is quite different however – his search for the natural expression of the terroir has led him to adopt 100% de-stemming, fermentation with natural yeasts following a brief cold soak, and then only used barrels are used for elevage. The result is wines with a kind of direct authenticity, and no make up.

We are very lucky that we got the chance to visit the Domaine Audifffred during our last visit to Burgundy. His wines are so natural, clean and beautiful.

Be quick and make sure you can get some.
| Wine | Vintage | Format | Unit of Sale | Qty of Unit | Qty of Btl | Unit Price (HKD) | Btl Price (HKD) | Score | Location | |
| --- | --- | --- | --- | --- | --- | --- | --- | --- | --- | --- |
| Domaine Audiffred - Gevrey Chambertin 'Les Marchais' | 2015 | 0.750 | BOTTLE | 32 | 32 | 650.00 | 650.00 | - | En Primeur | |
| Domaine Audiffred - Gevrey Chambertin 'Les Marchais' | 2014 | 0.750 | BOTTLE | 28 | 28 | 650.00 | 650.00 | - | HK | |
| Domaine Audiffred - Gevrey Chambertin 'Les Marchais' | 2013 | 0.750 | BOTTLE | 2 | 2 | 600.00 | 600.00 | - | HK Shop | |
| Domaine Audiffred - Gevrey Chambertin 'Les Marchais' | 2013 | 0.750 | BOTTLE | 8 | 8 | 600.00 | 600.00 | - | HK | |
| Domaine Audiffred - Gevrey Chambertin 'Les Marchais' | 2012 | 0.750 | BOTTLE | 46 | 46 | 650.00 | 650.00 | - | HK | |
| Domaine Audiffred - Pommard 'En Mareau' | 2015 | 0.750 | BOTTLE | 36 | 36 | 650.00 | 650.00 | - | En Primeur | |
| Domaine Audiffred - Pommard 'En Mareau' | 2013 | 0.750 | BOTTLE | 21 | 21 | 600.00 | 600.00 | - | HK | |
| Domaine Audiffred - Pommard 'En Mareau' | 2012 | 0.750 | BOTTLE | 38 | 38 | 650.00 | 650.00 | - | HK | |
| Domaine Audiffred - Vosne Romanee | 2015 | 0.750 | BOTTLE | 108 | 108 | 600.00 | 600.00 | - | En Primeur | |
| Domaine Audiffred - Vosne Romanee 'Aux Chalandins' | 2015 | 0.750 | BOTTLE | 86 | 86 | 700.00 | 700.00 | - | En Primeur | |
| Domaine Audiffred - Vosne Romanee 'Aux Chalandins' | 2014 | 0.750 | BOTTLE | 16 | 16 | 700.00 | 700.00 | - | HK | |
| Domaine Audiffred - Vosne Romanee 'Aux Chalandins' | 2013 | 0.750 | BOTTLE | 28 | 28 | 650.00 | 650.00 | - | HK | |
| Domaine Audiffred - Vosne Romanee 'Aux Chalandins' | 2012 | 0.750 | BOTTLE | 28 | 28 | 700.00 | 700.00 | - | HK | |
| Domaine Audiffred - Vosne Romanee 'Aux Champs de Perdrix' | 2015 | 0.750 | BOTTLE | 200 | 200 | 750.00 | 750.00 | - | En Primeur | |
| Domaine Audiffred - Vosne Romanee 'Aux Champs de Perdrix' | 2014 | 0.750 | BOTTLE | 199 | 199 | 750.00 | 750.00 | - | HK | |
| Domaine Audiffred - Vosne Romanee 1er Cru 'Reignots' | 2015 | 0.750 | BOTTLE | 12 | 12 | 1,600.00 | 1,600.00 | - | En Primeur | |