Denis Mortet Gevrey Chambertin 'Mes Cinq Terroirs'
Text & Photo by Julie Chen

Why did I choose this wine? Because I have had it so many times, I know it so well, and it has never disappointed me.

It's a safe choice for lunch with clients, or a drink with friends. The price is affordable, and when you taste it, you understand it easily.

Gevrey-Chambertin 'Mes Cinq Terroirs' from Domaine Denis Mortet – made from five different plots in Gevrey-Chambertin, has only been made in four vintages – 2004, 2005, 2013 and 2014.

In 2008 when I was living in Gevrey, I asked Arnaud Mortet why he didn't blend his five 'lieu dits' parcels of Gevrey into one wine like his father had done in 2004 and 2005. He said that it was because each lieu dit had its own character and he wanted to preserve it — especially his beloved "En Champs" lieu dit, his "little Grand Cru", which is very rich.
Then, revisiting him again in 2015, I asked him the opposite question (!) - why had he blended these five terroirs for 2013 and 2014? He replied that he had in fact vinified these five terroirs separately — Combe du Dessus, Au Vellé, En Champs, En Dérée, and En Motrot. But when he tasted them with his mother, they could feel that each lieus dits had something to offer that made the blend of all five better than any one single cuvee – a balanced and beautiful wine.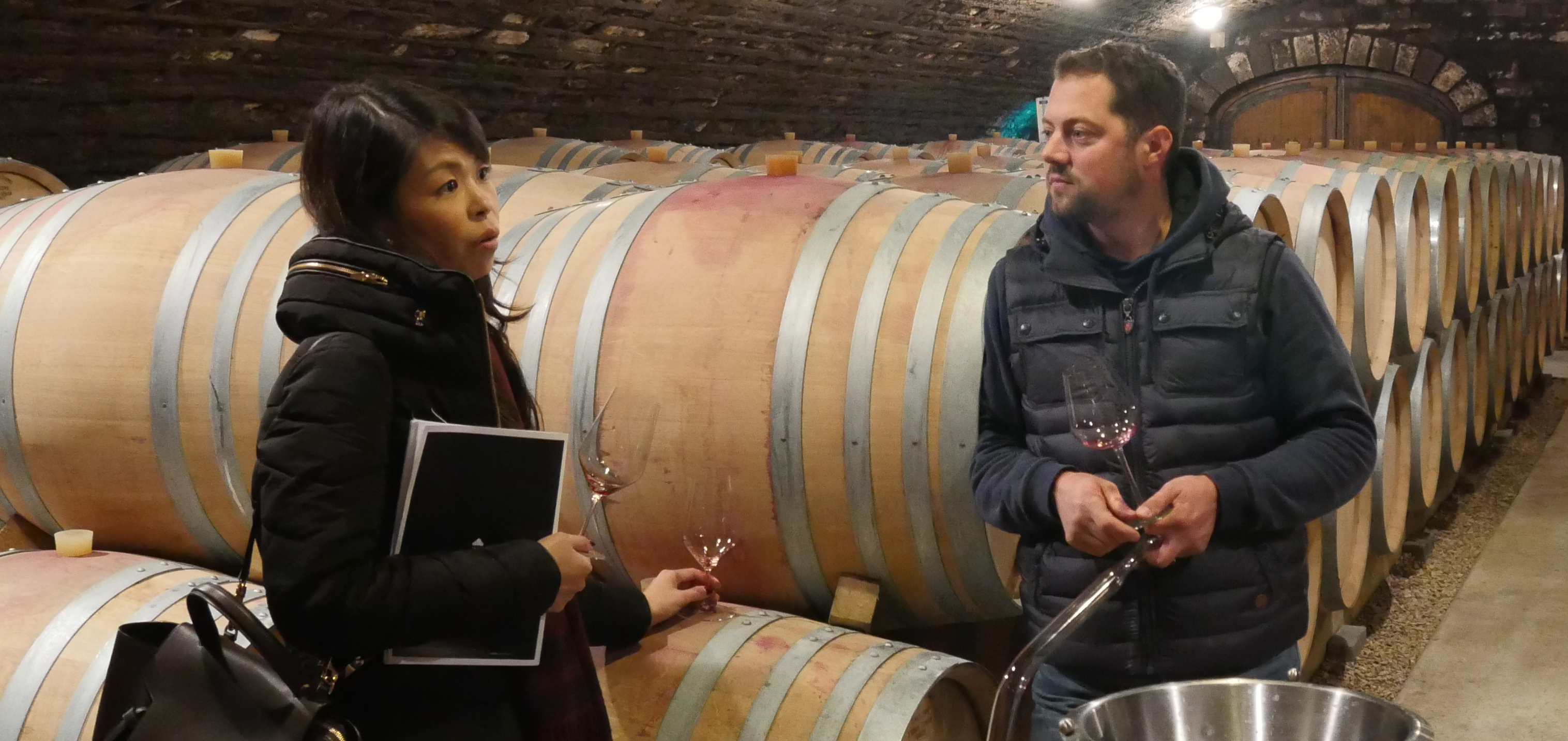 Today the 2013 Gevrey-Chambertin 'Mes Cinq Terroirs' has a beautiful ruby colour. You can feel it is still a young wine, with fruit like raspberry and a little bit of cherry, with silky tannins, real purity, finesse and a long finish. It may get more interesting with more time, but it is already irresistible to drink now.

Vivre la Bourgogne. Santé !