by Lucien Michel, Fine Wine Specialist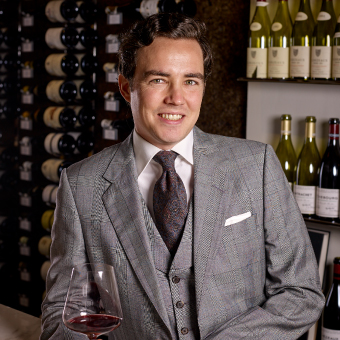 Of all the mature Bordeaux first growths I've tasted, Latour is my favourite.

There is something peculiar I really enjoy and find every time I drink Latour, even in the lesser years.

Was this due to the legendary consistency of Latour I had heard about?

I was meditating about this with a glass of Château Latour 1959. Seldom had I felt this mysterious charm with other mature Bordeaux.

Latour has style. A recognizable style that shines out. This style could be described as a great purity of fruit: an exceptional blackcurrant burst, fresh minty cedar, a peculiar earthiness and this extraordinary richness without being heavy. When people talk about Latour they talk about the power, I would add that this power is not bold, there is an elegance to it, perhaps it's the complexity and long finish that add this delicacy. Usually very dark in colour, Latour has a stunning power, depth and richness, but never shows off.
In lesser years was the style still present? Tasting a 1993 I was impressed by how well it was drinking. There was this recognizable character that I had tasted in the 1990 even though both vintages are very different. 1990 is considered one of the best vintages for the estate. The 1990 appeared to be only at the start of revealing itself, whereas the 1993 was good to drink. It is probably well worth exploring the lesser vintages of Latour. However, some collectors mention that during the period of the mid 80s, the wines were surprisingly light. I haven't tasted any but apparently with the vintage 1990, Latour was back at making the classic dense wine that Latour lovers are looking for.

One day visiting Château Latour in Bordeaux, as we were tasting and discussing the personality of Latour - «stubbornly slow developing» (20-25 years to reveal its personality) - it reminded me of myself in the manner of not revealing itself immediately! That's when I started to believe that I will have a great longevity as Latour has! Indeed, to live long you must develop slowly, right? If I drink Latour regularly I will age longer and better for sure! As my mind was wandering, inspired by this great claret, I was recalling memories of my childhood, thinking what was the purpose of aging wines if not to travel in time, in search of lost time?

Walking through «l'Enclos» where the Grand-Vin oldest vines are located (40-80-year-old vines), also inspires such meditations, imagining that the square tower on the label - destroyed by the King of France during the expulsion of the English - was part of a 15th century fortress to defend against ocean-going pirates, from the Gironde river. Now, the cylindric tower that we can see is a dovecote that was built later, and where François Pinault -the current proprietary - does his gym.

Château Latour is said to age up to 50 years in great vintages, and François Pinault says that Château Latour never dies. To me, Latour is the quintessence of life, and all its secrets are yet to be discovered.

The latest best vintages: 1982, 1990, 1995, 1996, 2000, 2001, 2005

Below some of Château Latour we have available in stock in Hong-Kong: