The Fine Wine Experience is delighted to announce that we have been appointed Ambassador for Château Lafleur for Hong Kong.
We will import and distribute the wines of Société Civile du Château Lafleur – Château Lafleur and Les Pensées, Les Perrières, Les Champs Libres, Château Grand Village and Le Blanc du Grand Village, including anen primeur offer of 2019s.
As well as an opportunity to better serve Hong Kong with these wines, we look forward to working to deepen the understanding and connection between fine wine enthusiasts, sommeliers, and other wine professionals, and this great estate. It formalises into an ambassadorial role a passion that we have long-held and long-shared, so we are excited now to be able to bring this to the next level.
Our current inventory of Château Lafleur is extensive – with 20 vintages in stock, 6 vintages of Les Pensées, and 5 vintages of Les Champs Libres. Linden's account of our most recent vertical tastings of Château Lafleur may be found here (2017), and here (2015).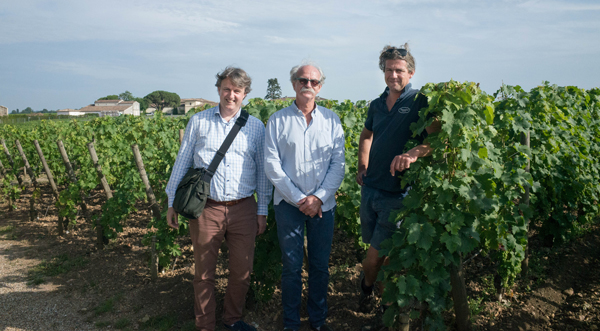 (From the left) Linden, Jacques Guinaudeau, Bapiste Guinaudeau.