© Alexandria Rae Cubbage, 18th June 2020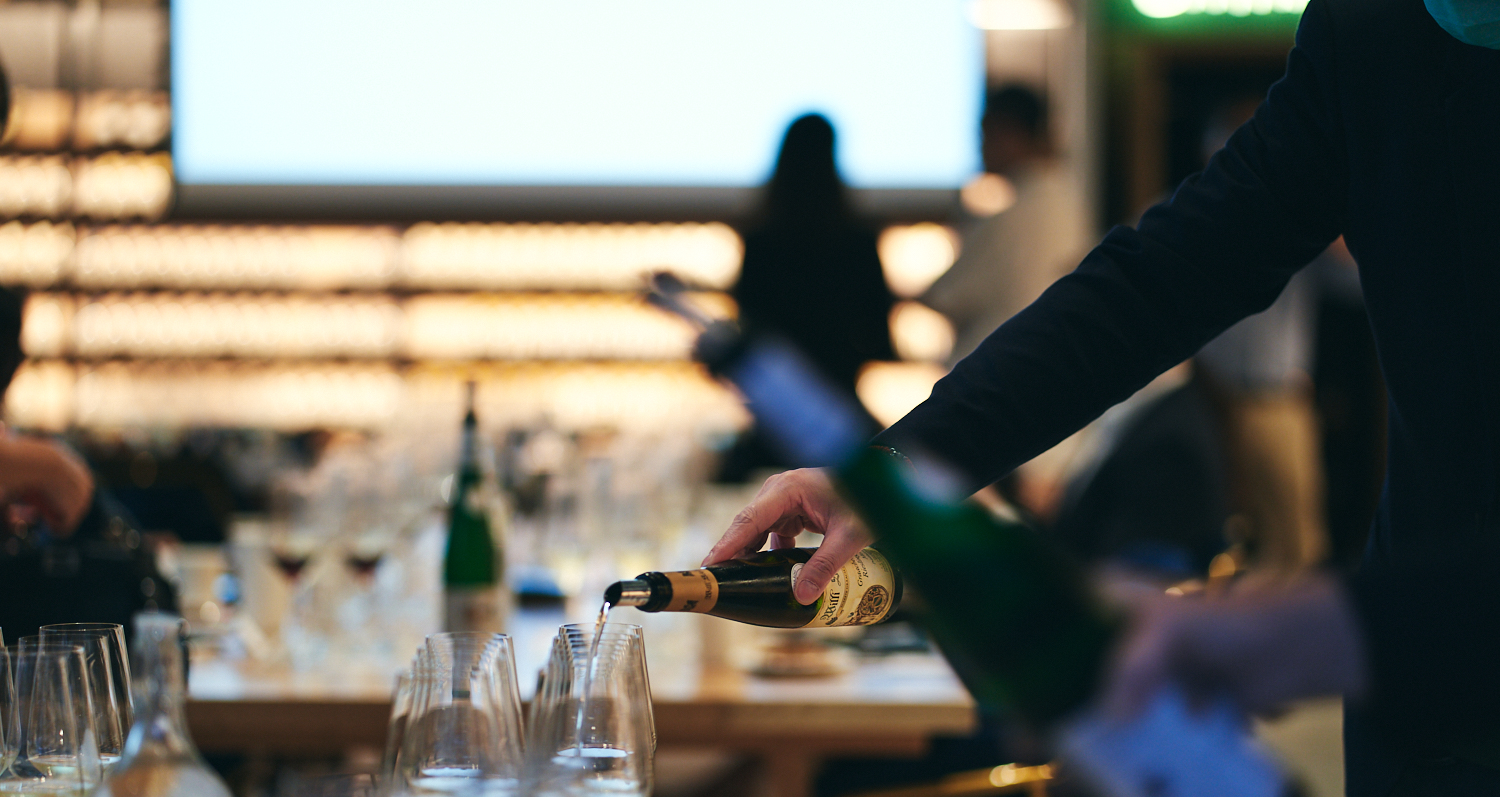 Every year we host a German Auktion Riesling tasting for the most recent vintage of wines we acquired from September's VDP auctions. This year we included in the tasting a range of 2018 Rieslings and two Pinot Noirs (from the 2016 and 2017 vintage as those vintages were the respective estate's most recent offering at the auction). These auction wines are quite special as they represent the very best, most interesting wines from each participating estate. And they are made in tiny quantities (sometimes only a few bottles for the world). So, most of those who joined me for the tasting knew to select their bottles right away before we reached the end of the event. Fortunately for you there are some left and below I offer my impressions of the wines at last Thursday's tasting. We hope you will enjoy discovering these Auktion wines too.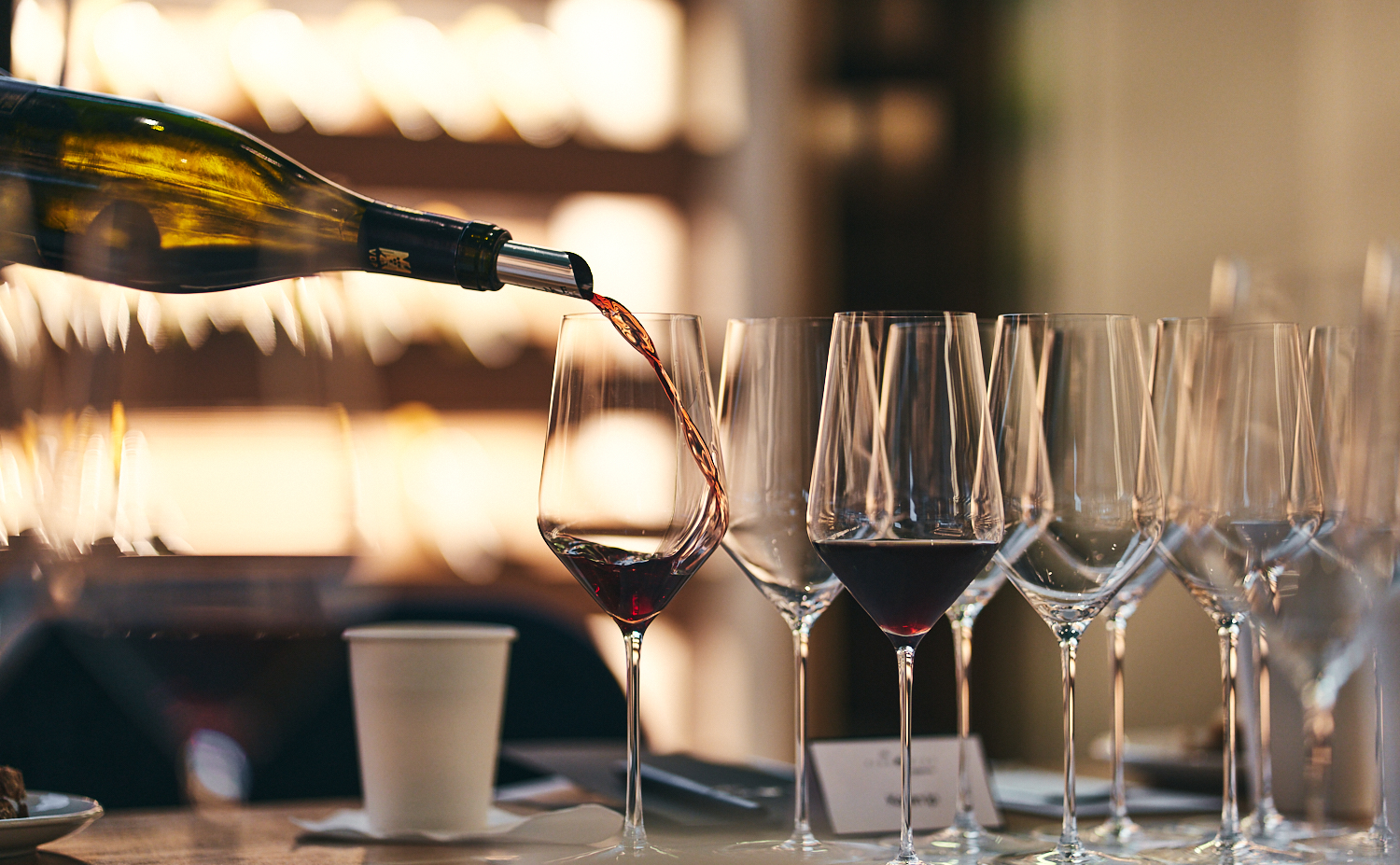 For this tasting, we focused on and tasted these Rieslings based on their Pradikat level and region. We began with a Kabinett from the Ruwer, one of the lightest bodied expressions of Riesling, then moved on to the Middle Mosel for two other Kabinett Auktion wines. For the Spätlese Auktion wines we tasted two contrasting examples from the Saar, and then returned to the Middle Mosel for two Auslese Auktion wines. We finished up with two Spätburgunders from the Ahr.

The 2018 vintage in Germany experienced hot and dry conditions through the growing season resulting in the largest crop since the 1999 vintage which was a welcome change after 2017 where yields were down due to frost damage. It's a vintage where the wines are ripe and expressive so more approachable in their youth with acidities lower in general. Aleks Zecevic, Wine Spectator, 'First Look 2018: German Riesling'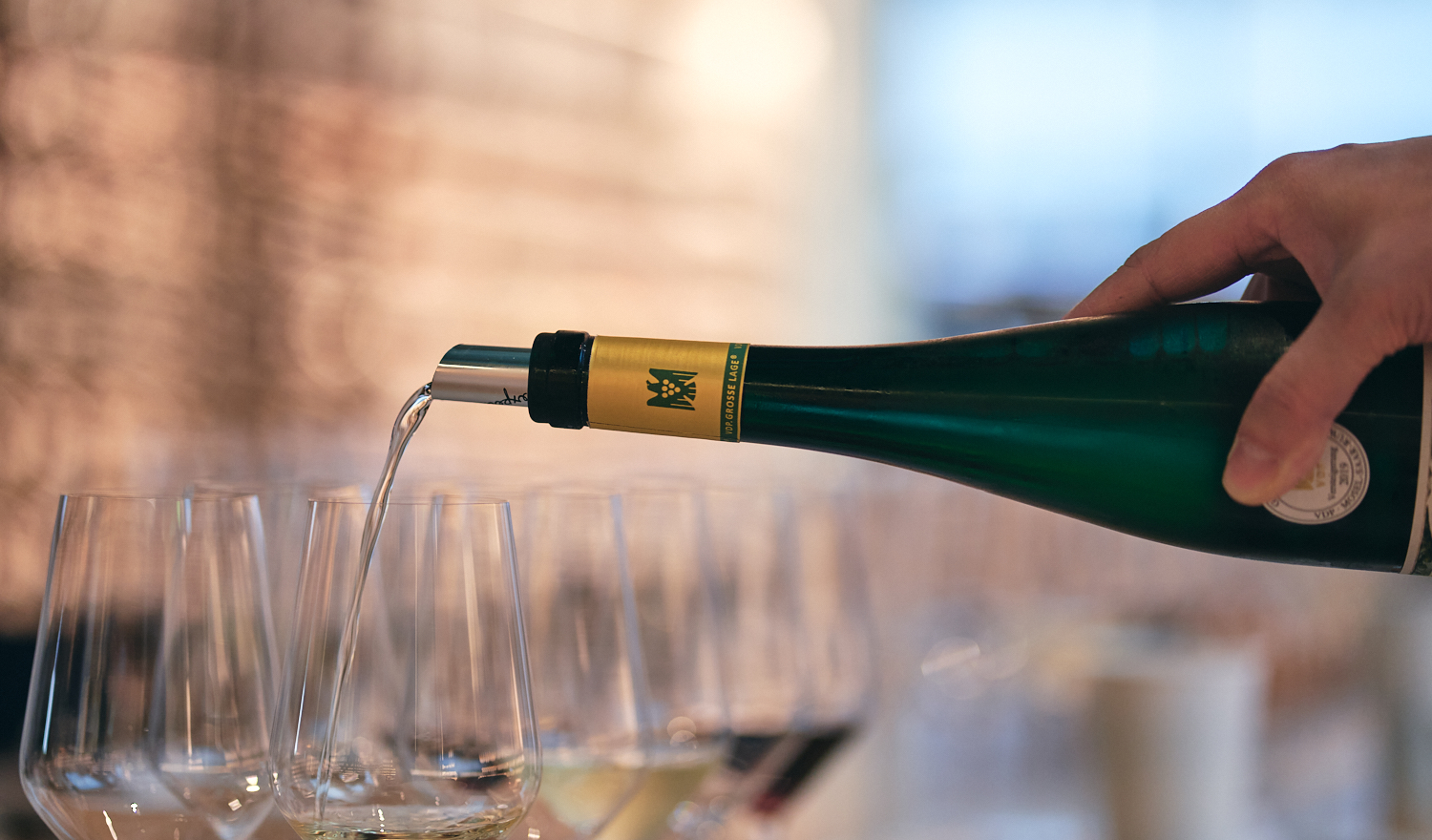 A. 2018 Maximin Grünhaus Abtsberg Kabinett Auktion
Delicacy and refinement were the qualities that stood out with this wine. Floral aromas of honeysuckle, peaches and lime citrus came through on the nose and palate with salinity on the finish. There is a tension and vibrancy which also runs through this wine.
Maximin von Schubert, the current generation leading the estate, describes the blue slate and steep slopes of the Abtsberg vineyard producing a saltiness in the wines as well as elegance and focused minerality. We found this wine to be quite open, but wines from this vineyard can take more time to express themselves.
Maximin Grünhaus represents the Ruwer at its finest; their three vineyards – Abtsberg, Herrenberg and Bruderberg are all monopoles of this estate, so they are the sole producer making wines from these top vineyard sites. This tiny wine producing area is located by the Ruwer river a tributary of the river Mosel with a cooler climate producing lighter bodied wines.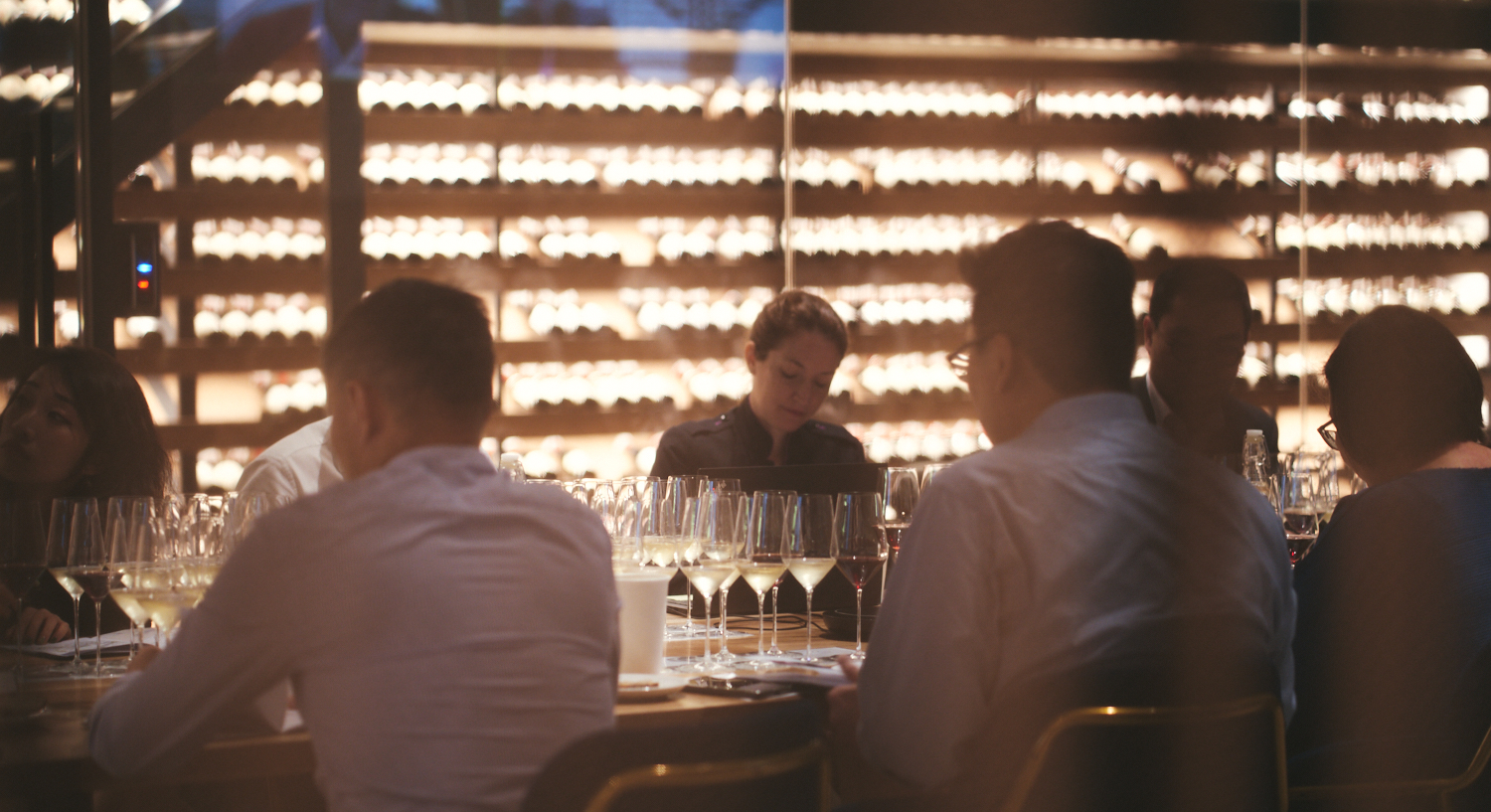 B. 2018 Schloss Lieser Graacher Domprobst Kabinett Auktion
There was a reductive note on this wine when we opened it, so we poured it into a decanter and let it sit for an hour and then poured it back into the bottle. It was opened two hours prior to the tasting. It delivered aromas of ripe apples and juicy pears, savoury herbs, and a hint of smokiness with more intensity and structure than the previous wine. Some felt this wine lacked the acidity and tension of the Grünhaus.
Of the 2018 vintage Thomas Haag of Schloss Leiser said, 'It is nice to be able to tell customers they don't have to cellar the new releases for years.' Thomas Haag of the winemaking family Fritz Haag and his wife Ute took over as Head Winemaker and Director of Schloss Leiser in 1992 and purchased the property in 1997. This estate is located in the Middle Mosel. When Thomas' father, Whilhelm retired in 2004, Thomas decided to stay on at Schloss Leiser instead of returning to take over his family's estate, and he went about expanding their vineyard ownership. He purchased part of the Graacher Domprobst vineyard in 2018 with this wine their first vintage.
Graacher Domprobst is located such that the Graacher Himmelreich vineyard surrounds it, so one can think of Graacher Himmelreich as the premier cru vineyard and Graccher Domprobst as the grand cru. This top vineyard site is known for producing wines that are quite minerally and often showing earthy and spicy qualities while also being powerful and needing time to open up and reveal their full potential.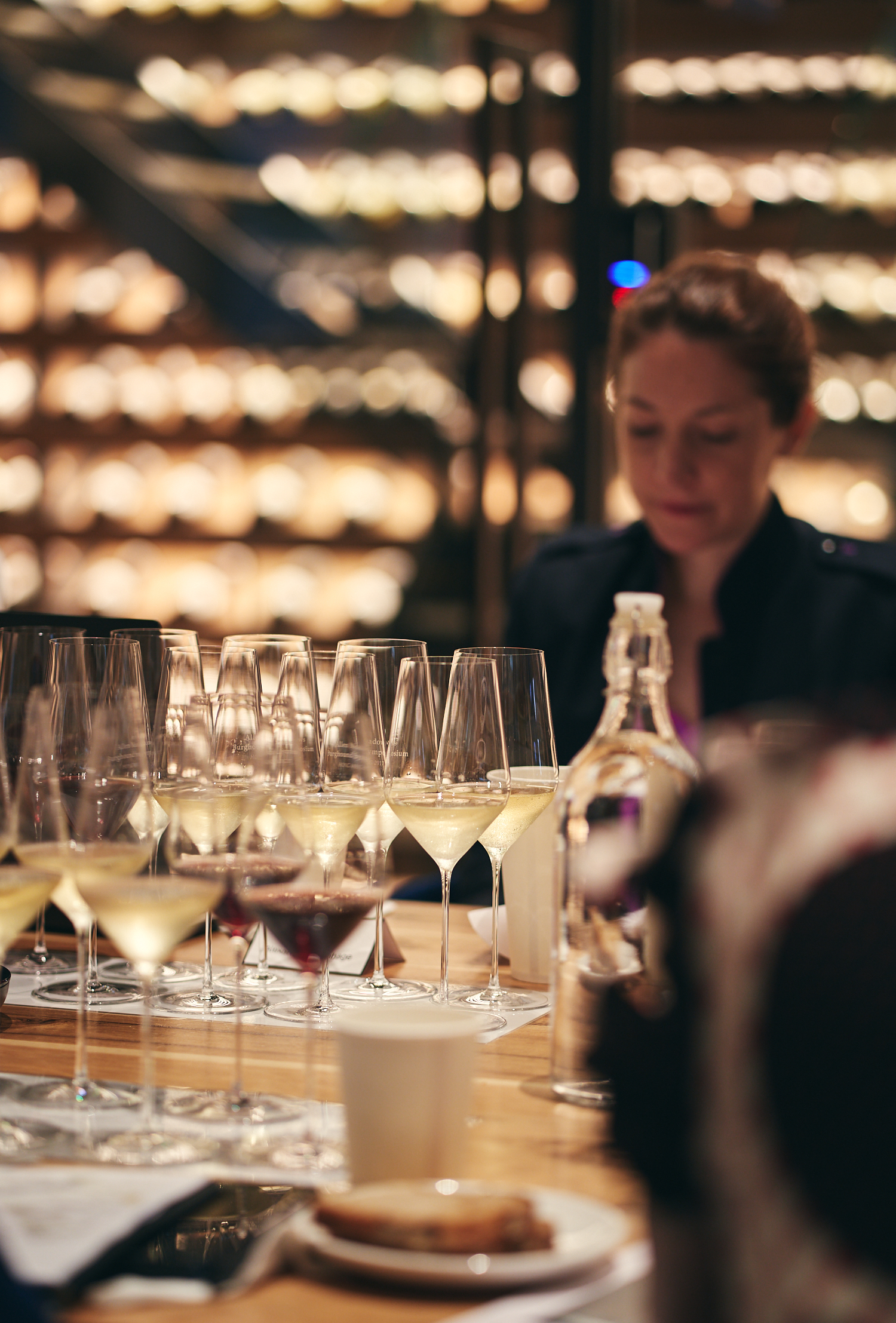 C. 2018 Weingut Fritz Haag Brauneberger Juffer-Sonnenuhr Kabinett Auktion
When we opened this wine two hours before the tasting, we noticed an aroma that reminded us of cheese and again a reductive quality, so we decanted the wine leaving it in a decanter for an hour and then pouring it back into the bottle. This wine showed a spicy character which stood out from the rest of the wines. Other notes in this wine were flavours of white peaches, apples and grapefruit citrus. It was the most intense and concentrated of the three Kabinetts with a lingering finish.
This estate is located in the village of Brauneberg which means 'brown mountain' and refers to the colour of the slate soils in the vineyards. The village was formerly called Dusemond, but it was renamed in 1925 to promote its top vineyards of Brauneberger Juffer and Brauneberger Juffer-Sonnenuhr. Wilhelm's son Oliver and his wife Jessica manage this estate today. The Brauneberger Juffer-Sonnenuhr vineyard is located on the steepest part of the hillside and is south facing. It's warmer than the Brauneberger Juffer vineyard. Thus, the wines are known for being powerful with lots of spice aromas and intense fruit expression. Oliver Haag said of the 2018 vintage, 'A super vintage, powerful, elegant and with beautiful precision.'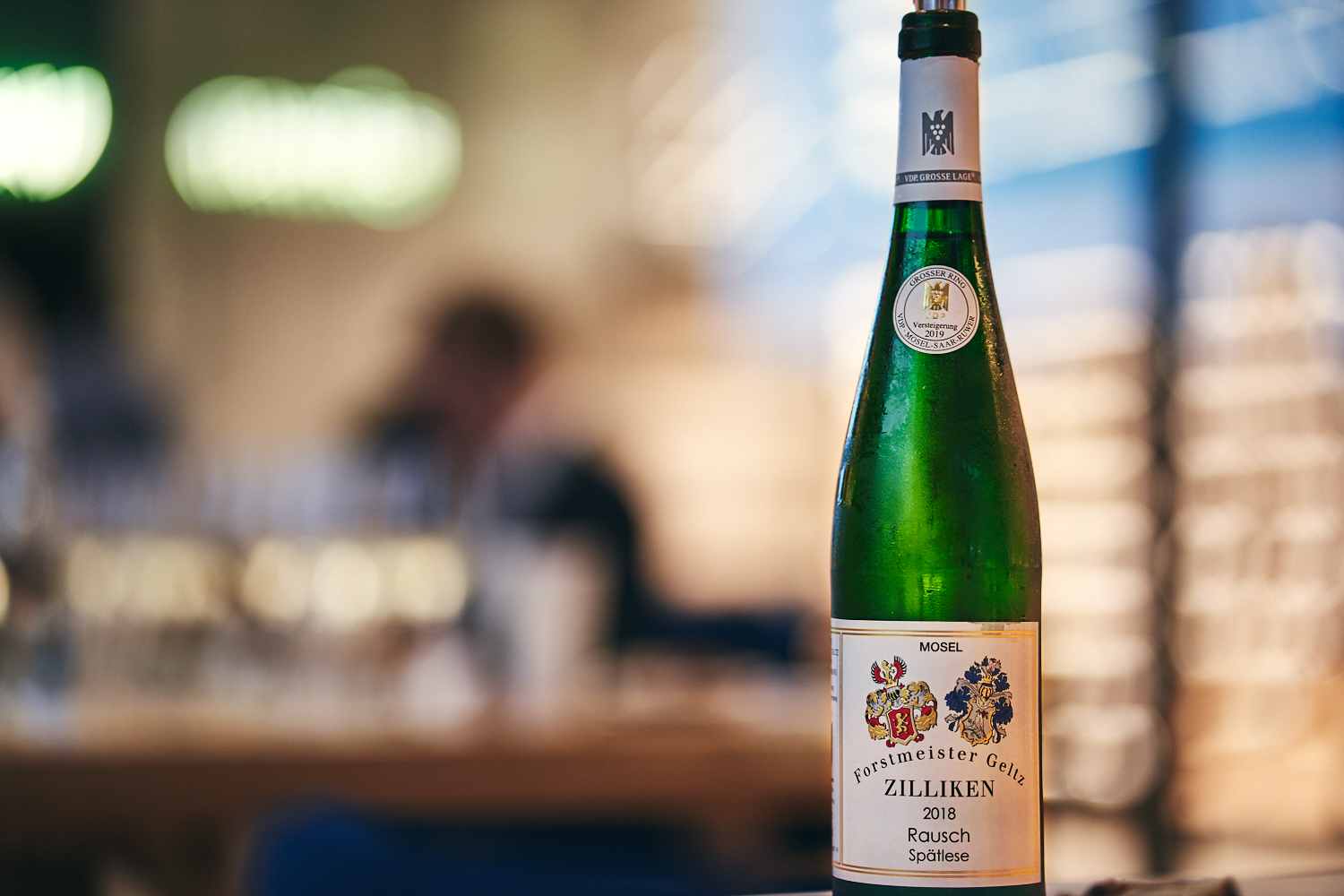 D. 2018 Weingut Zilliken Saarburger Rausch Spätlese Auktion
This wine delivered floral aromas of jasmine and orange blossom with fruit notes of peaches, papayas, and mangoes with a mandarin orange citrus lift through the palate. In this wine there is purity of fruit expression with a feminine character about it. Even with the warm vintage of 2018, the wine still showed the style of the Zilliken estate which produces Rieslings of precision and intensity yet also have this featherlight, delicate quality to them.
Hanno and daughter, Dorothee Zilliken manage this estate in the Saar where the grapes are grown in a climate cooler than the Mosel with slate soils. Like the Ruwer river, the Saar river is another tributary of the Mosel with top vineyard sites located along it. Weingut Zilliken is a very traditional producer with the Saarburger Rausch their most famous vineyard.
Describing the wines of the Saar, Frank Schoonmaker wrote in his 1956 book The Wines of Germany, 'In these great and exceedingly rare wines of the Saar, there is a combination of qualities which I can perhaps best describe as indescribable austerity coupled with delicacy and extreme finesse, an incomparable bouquet, a clean, very attractive hardness tempered by a wealth of fruit and flavour which is overwhelming.' For me this quote best describes the wines of the Saar and why this area is so special. I adore the wines from here.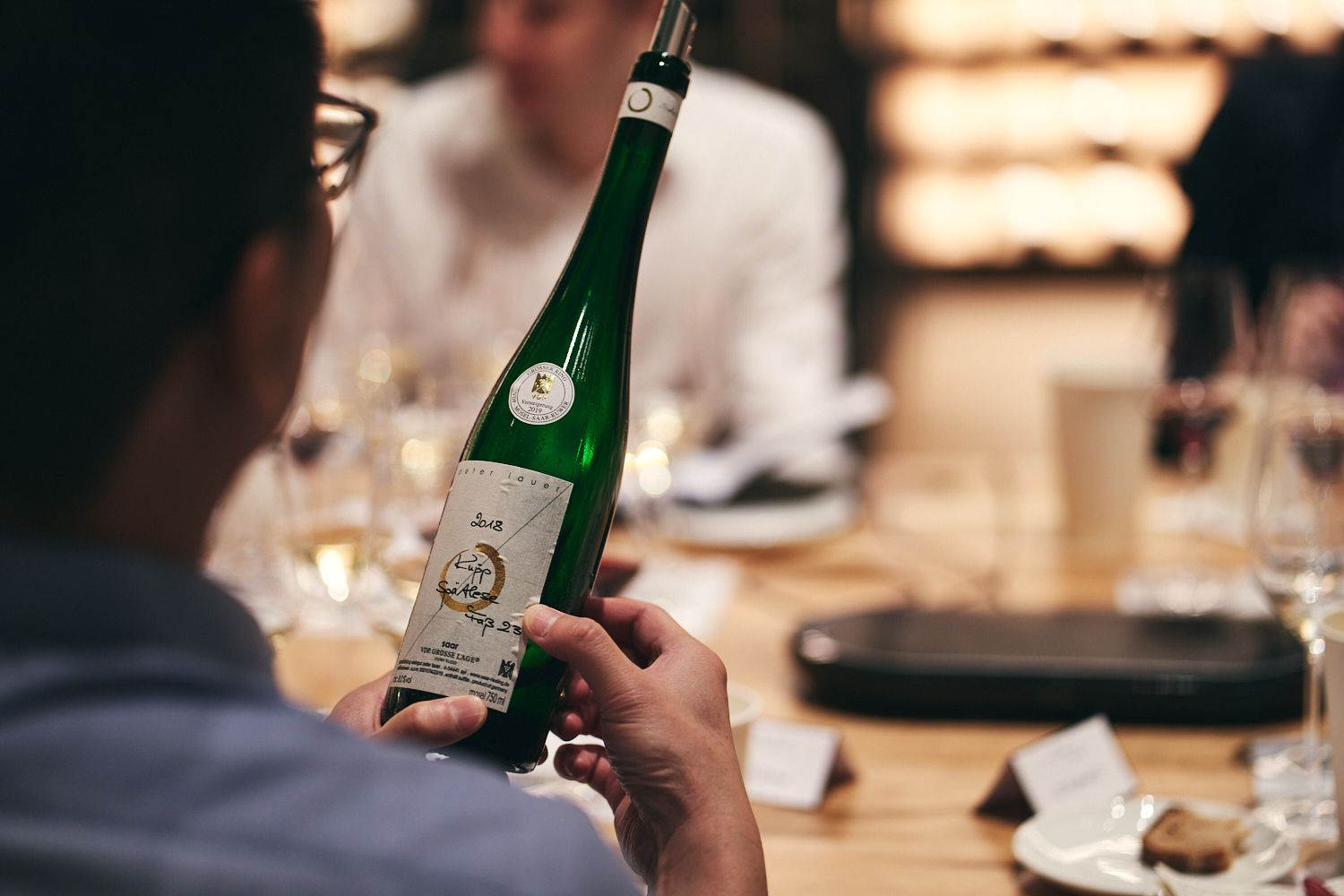 E. 2018 Weingut Peter Lauer Ayler Kupp Fass 23 Spätlese Auktion
Aromas of honeydew melon, white peaches, fresh tarragon, and calamansi lime citrus combined with tension and vibrant energy come through on the nose and palate. Of the Rieslings, this one stood out for its raciness and precision. Because I find the wines of this producer to be quite powerful and needing time to open up, we opened this wine two hours ahead of time, poured it into a decanter, let it sit for an hour, and then poured it back into the bottle.
Peter Lauer is quite distinct from the other two most famous estates in the Saar – Weingut Zilliken and Egon Müller – as Lauer puts most of his focus on producing dry and dry tasting wines. These other two great estates of the Saar focus on producing the traditional "fruity" wines of the region. At Peter Lauer they only produce the Pradikat wines when the vintage is ideal for making these wines. The style of the wines from Peter Lauer, where Florian Lauer manages the estate, are ones that are textural, show depth and are masculine in character. The Ayler Kupp vineyard is considered a top vineyard for Riesling and is known for its hot slate mountains combined with cool winds on these very steep slopes. For naming the wines, Florian still follows their traditional way of naming the wines which is to specify the vineyard name as well as the "fass" number which is the barrel number.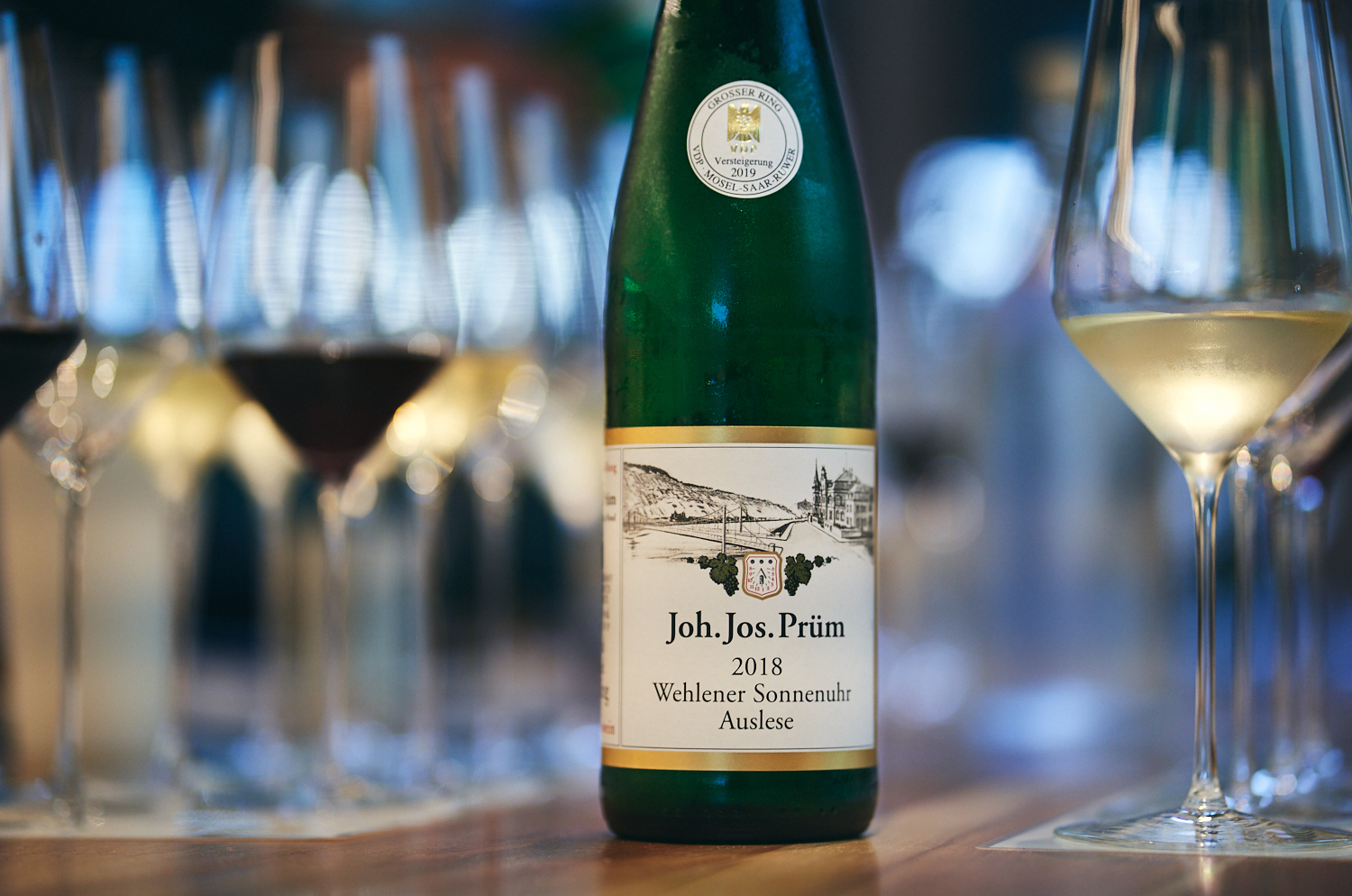 F. 2018 Weingut Joh. Jos. Prüm Wehlener Sonnenuhr Auslese Auktion
This wine delivered notes of white flowers, peaches, nectarines and mangoes with a honeyed character to the fruit. The flavours were very expressive aromatically as well as concentrated through the palate with a distinct ripe quality to the fruit. With the wines from Joh. Jos. Prüm, I tend to find a reductive quality to them when they are young, so I opened this wine two hours ahead of time and decanted it, leaving it in the decanter for an hour, and then poured it back into the bottle.
For the 2018 vintage, Dr. Katharina Prüm who manages this estate along with her father, Dr. Manfred Prüm, explained, 'despite the fact that 2018 was a very warm year, the wines are not overly rich but have kept a beautiful freshness and balance.' Joh. Jos. Prüm is located in the Middle Mosel with 22 hectares planted entirely to Riesling, and the focus is on producing the traditional "fruity" style wines.
The Wehlener Sonnenuhr vineyard is considered the top vineyard for the estate. It's an extremely steep vineyard with deep, grey slate soils and good reservoirs for collecting water to keep the vines hydrated. The wines from this vineyard are known for their structure and intense fruit aromas and concentration as well as their ability to age.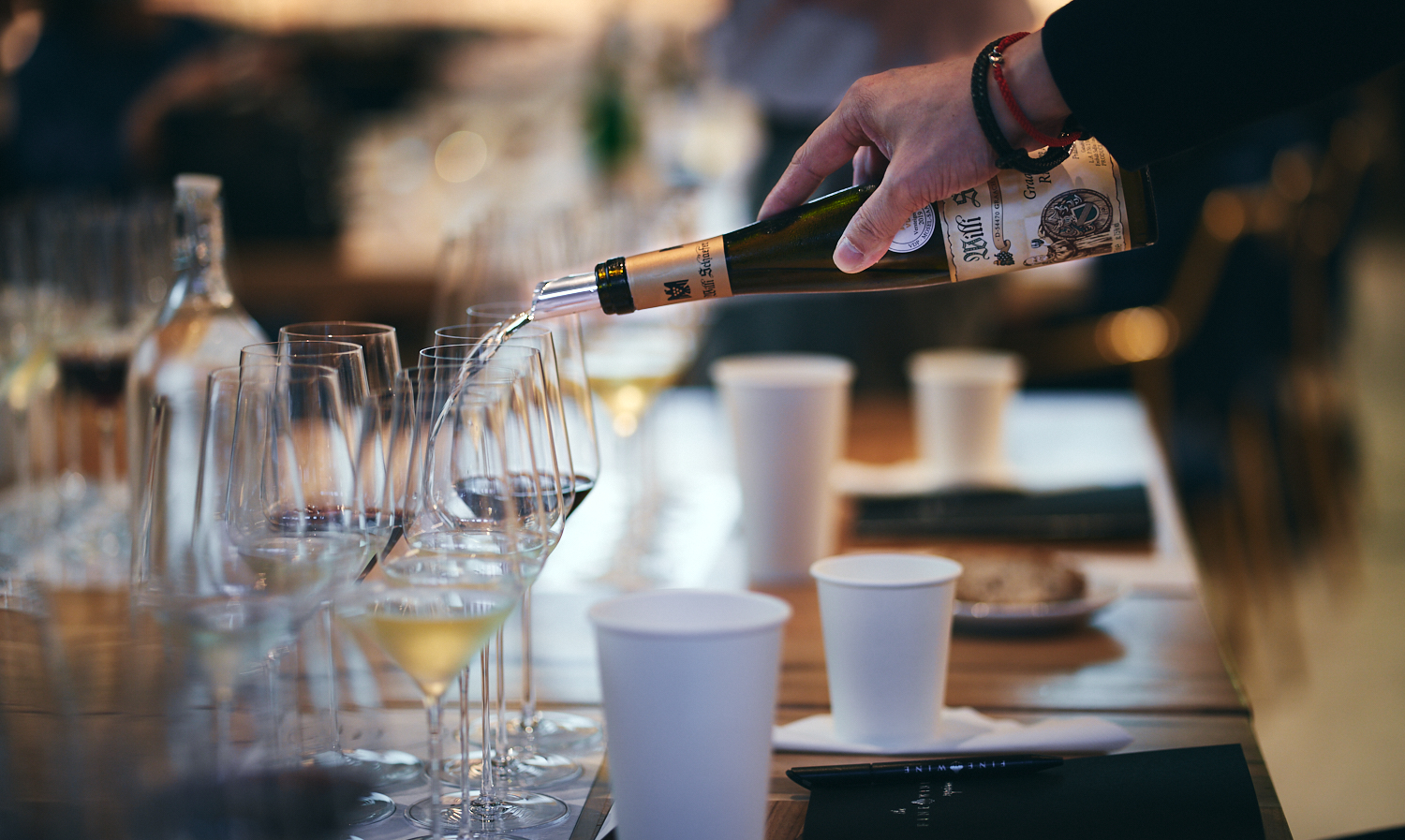 G. 2018 Weingut Willi Schaefer Graacher Domprobst Auslese Goldkapsel Auktion, from half bottle
Notes of spicy minerality and wet rocks stood out in this wine which played well with the fruit notes of fuji apples, apricots and nectarines. Ruby red grapefruit and mandarin orange citrus provided acidity to balance with sweet fruit aromas and flavours, so the wine didn't have a syrupy sweet feel on the palate but had lift and refinement.
Since 2015 Christoph and his wife Andrea have been running this estate. It's a tiny estate with only 4.2 hectares of vines that produces approximately 2,900 cases per year. So, getting these wines is tough. They produce wines in a traditional way, the same way they have for years using large 1000 litre fuders for fermentation, long lees contact and late bottling.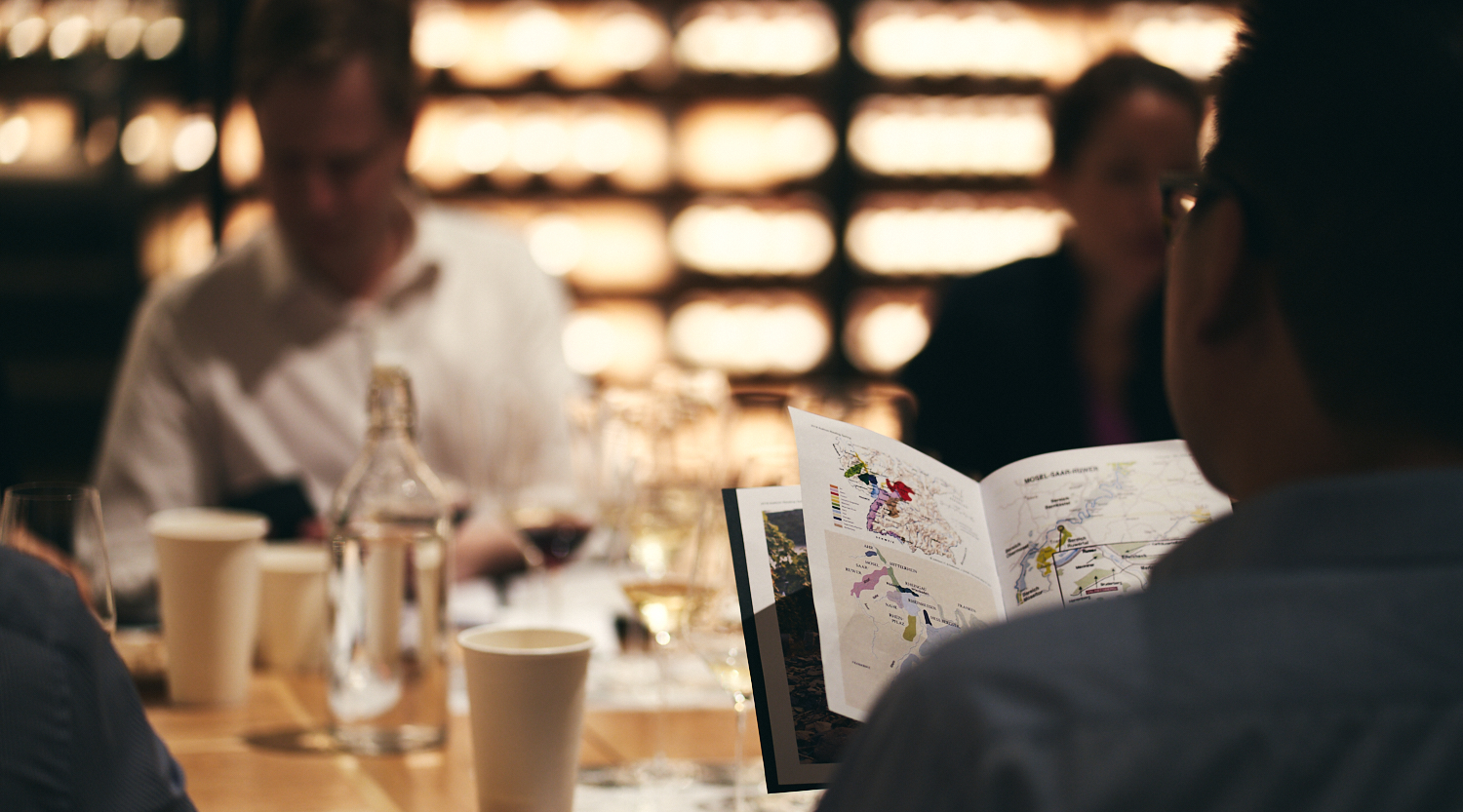 H. 2017 Weingut H.J. Kreuzberg Devonshiefer Spätburgunder 'R' Auktion
Perfumed notes including violets, thyme, cinnamon spice, wild strawberry and red raspberry aromas exploded from the glass. The aromas in this wine are striking with concentration and flavour intensity that continues through the palate and leaves a lasting finish. A few years ago Linden discovered this wine at the auction and was impressed that it was 'made in a less pushed style, much more sympathetic to a naturally lighter frame.'
The name 'Devonshiefer' translates to Devonian slate which is the soil type where these vines grow and also the soils most commonly found in the Mosel. With this wine we have left the Mosel and journeyed up north about 100km to a small region called the Ahr. This tiny area is best known for its reds, particularly Pinot Noir, which is referred to in German as Spätburgunder, meaning 'the late Burgundy grape'. The region has a special microclimate which makes the growing of high quality Pinot Noir possible. Vineyards here are situated on southeast to southwest facing slopes.
I. 2016 Weingut Deutzerhof Grand Duc Reserve Spätburgunder '20 Monate Barrique' Auktion
With this Spätburgunder, I found darker fruit notes with dark cherries and dark raspberry flavours combined with roasted coffee and toasty aromas. It's more concentrated with a firmer structure and showing more new oak than the previous wine. At our last session of Vintage Pairs on 3rd June, I served these two wines both from the 2016 vintage as a pair for one of the flights. This wine was the overall favourite wine of the night with 8 votes.
The wine takes its name after the eagle owl which lives in the slate rocks of the Ahr. It's the largest of the eagles, so its name in French is 'Grand Duc'. Like the previous wine, yields are kept low, and there is open top fermentation. Both wines see time in barriques with longer oak ageing for this wine, so there is more structure and oak influence coming through. For me, Spätburgunders are impressing me more and more; these are the wines I find myself seeking to discover more about.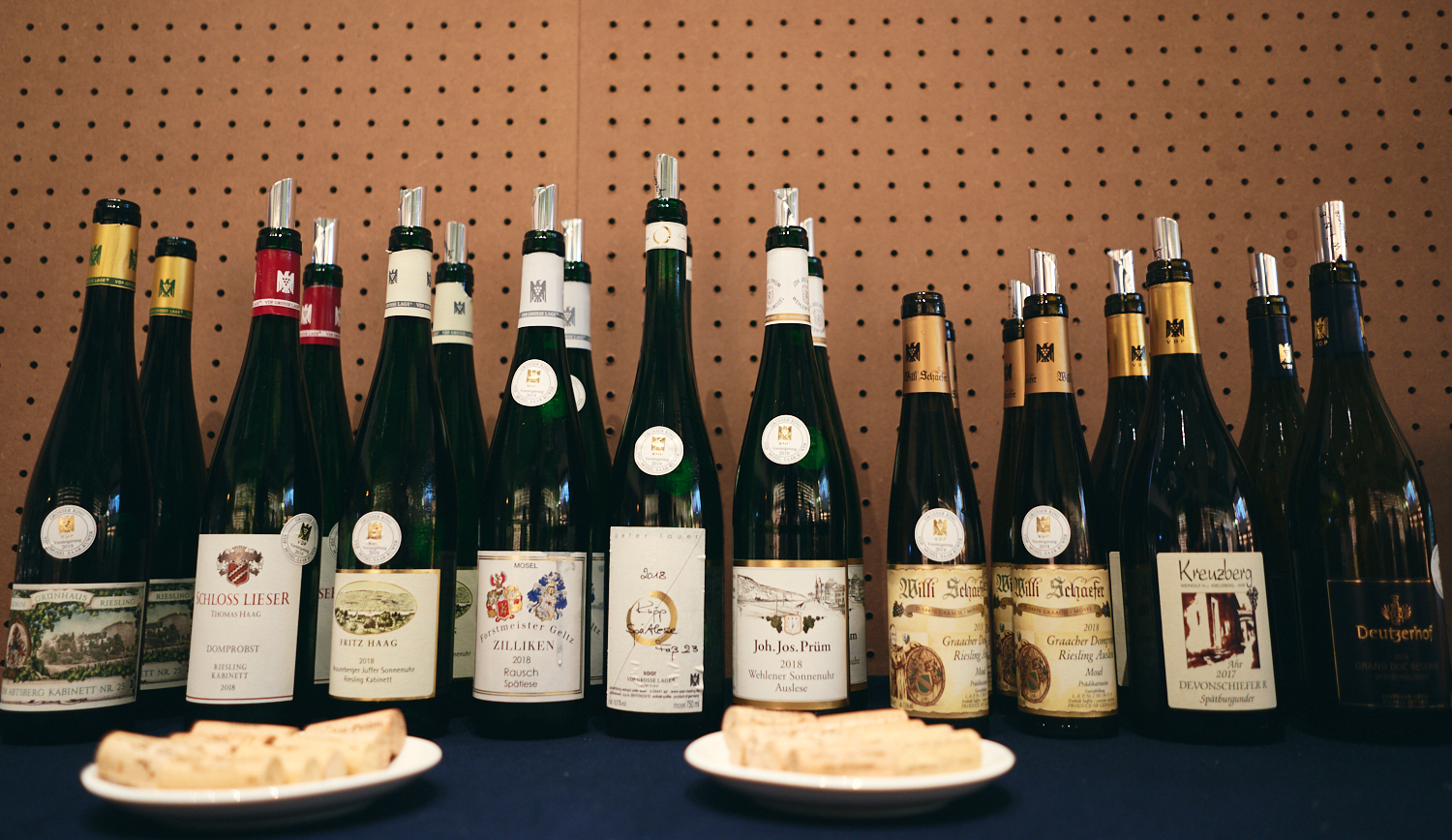 Thank you to everyone who joined me last Thursday for our annual Auktion Riesling tasting. I hope you learned a bit more about Germany's incredible Auktion wines and made some new discoveries. I encourage you to take this opportunity to purchase some bottles to enjoy at home and find some of your own favourites.