By Linden Wilkie, 15th July 2022
Now is the time to buy the wonderful 2019 Burgundies, now in stock, for immediate delivery or transfer to client reserves. Our full list is attached. As ever, if you would like advice do get in touch with us.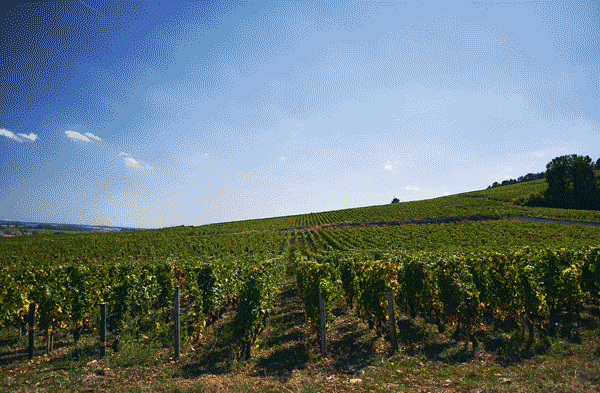 Two features stand out in 2019. The first is that both whites and reds are of very high quality. The season favoured both the Côte de Beaune and the Côte de Nuits, so no singling out by geography is required. Secondly, in terms of style, as Anthony Hanson MW explained, while there was summer heat which delivered very good ripeness levels, a lack of rain in July, August and early September also meant that acidity levels were preserved. Stylistically this is important, because while the 2019s are rich, they are also well balanced.
Whites, which share this freshness, are not in the nervy, steely style we see in some vintages, but rather, as Anthony described them, they are "broad-shouldered, rich, sumptuous, offering luscious drinking." We can all enjoy some of that!
Reds have richness and depth, as well as that freshness. Today, most domaines extract gently, carefully, so Anthony feels that while there will be very long-lived 2019s, they are on the whole less likely to shut down than some serious vintages of the past, like 2005. There will be a broad drinking window.
There are some big appellations, and big domaine names within this list. But my advice to you is to 'layer' your buying.
Layer, in terms of appellation levels, from grand cru, premier cru, village and regional levels – so that you have a mix of wines to drink, a variety of future opportunities to serve these wines, and a means to monitor the progress of the jewels that sit at the top. Layer too between producers. The outstanding feature of Burgundy today is the new, young generation that is emerging to produce fabulous quality and style. We are proud to be representing a number of them. Do not overlook, for example, the wines being made by Justine Clerget (Christian Clerget), Prune Amiot (Amiot-Servelle), Alvina Pernot (Alvina Pernot), Armand Heitz (Armand Heitz), Philippe Harmand (Harmand-Geoffroy), Alix Millot (Jean-Marc Millot), Xavier Horiot (Launay-Horiot), and Amélie Berthaut (Berthaut-Gerbet).
Well, here they are, physically in stock in Hong Kong, so now is the time to dip in to taste, as well as collect, cellar, and savour the prospect of one of the finest recent vintages to enjoy in the future.