Following last year's exploration of some top tier 1996 vintage Champagne, this year we took the chance – "twenty years after" – to survey the 2002 vintage.
At the beginning of the evening, I asked participants to help me consider four questions –
Based on this selection, can we consider 2002 truly a great year?
Despite the different blends and plots, can we find something "2002" in common?
Are they ready to drink at 20?
Which are your favourites?
Well, to get the last point out of the way first, at the end of the dinner I asked – as usual – participants to pick their two favourite wines of the evening, from the eleven we drank. Everyone has their own way to pick favourites – 'most appealing tonight', or 'absolute quality whether ready to drink or not' being two, that lead to different results. I have no quibble with the overall top-ranked wine tonight – 2002 Krug Vintage is staggeringly good, close to as good as it gets in my view. And it is ready to drink, with time in hand.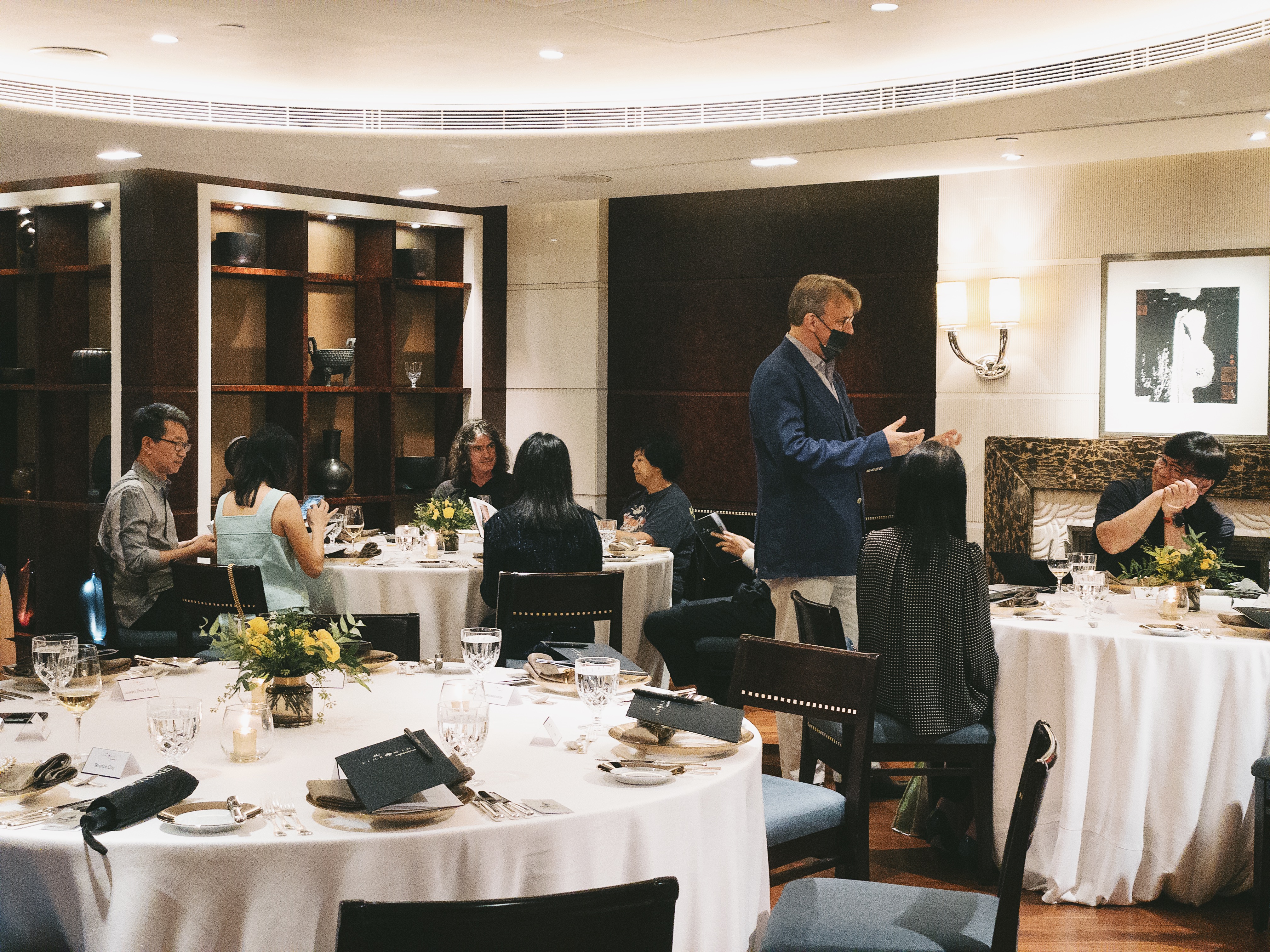 All of the wines we tasted are open, and in their drinking windows, except one, which I'll come to, and none seem to be fading yet, though personally I don't feel further cellaring will benefit Rare, Dom Ruinart, or Egly-Ouriet, all three of which are showing well today nonetheless. The most perplexing wine of the evening was surely the Salon Le Mesnil for one simple reason – why is it still so shy at twenty? All the ingredients are there however – the quality is as exceptional I think as we might hope, but it is one to put, or keep in the cellar for now. The rest of our selection is drinking well with the potential to develop even further.
Of course, we can and should expect great quality from the super vintage bottlings – the so called 'cuvées de prestige'. But I didn't feel any bumps in the road amongst these eleven. It was a solid performance across the board, and my lowest mark was 94 for a wine I really enjoyed very much. I'm willing to say 2002 is 'great' and there was a fairly general consensus amongst the group that this is the case. (I would also therefore be tempted buy some 'regular' vintage 2002 in magnum if some appeared at some point.)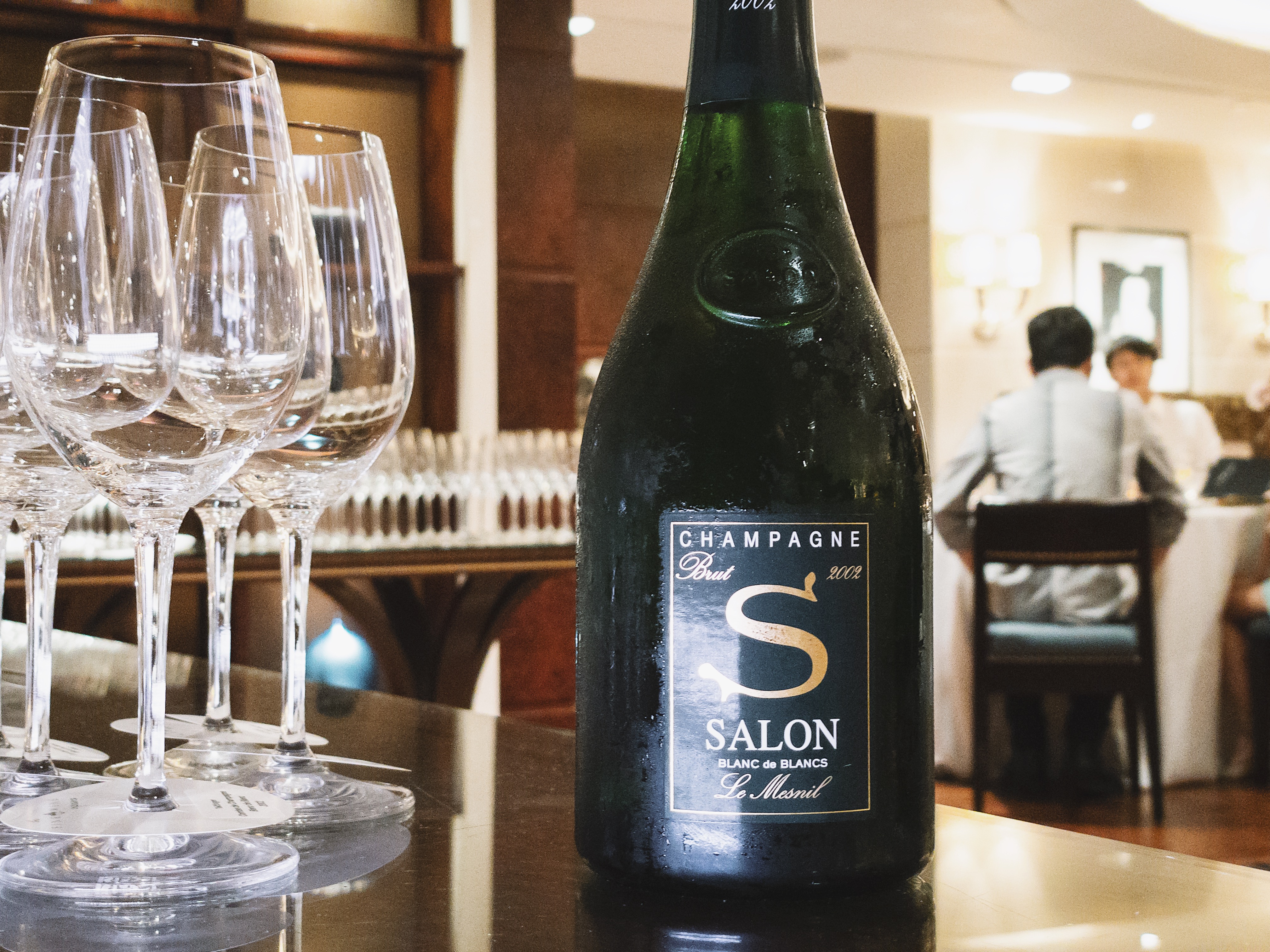 In style? That's harder. At this level these are really strutting their style differences so clearly, it's hard to generalize. I would begin by saying 'less extreme' than 1996 with its razor-edge acidity. The 2002s are generally all much rounder in feel, normal in acidity, generous without going overblown (though I felt a slight excess in Dom Pérignon P2, and Pol Roger 'Sir Winston Churchill'). I think I prefer the tighter feel of 2008 for the quintessential classic vintage, but 2002 comes close – it's just a little more generous, and perhaps has wider appeal overall.
To talk about the growing season is to not say so much, really. There was an absence of extremes – a mild start, good flowering, warm but not overly hot summer, and fairly sunny dry weather at harvest. Charles Curtis MW, in Vintage Champagne, notes a vintage with alcohol similar to 1996, half a degree higher than 2008, but with acidity lower than either of those. I think we saw that – this is a vintage of easier pleasure.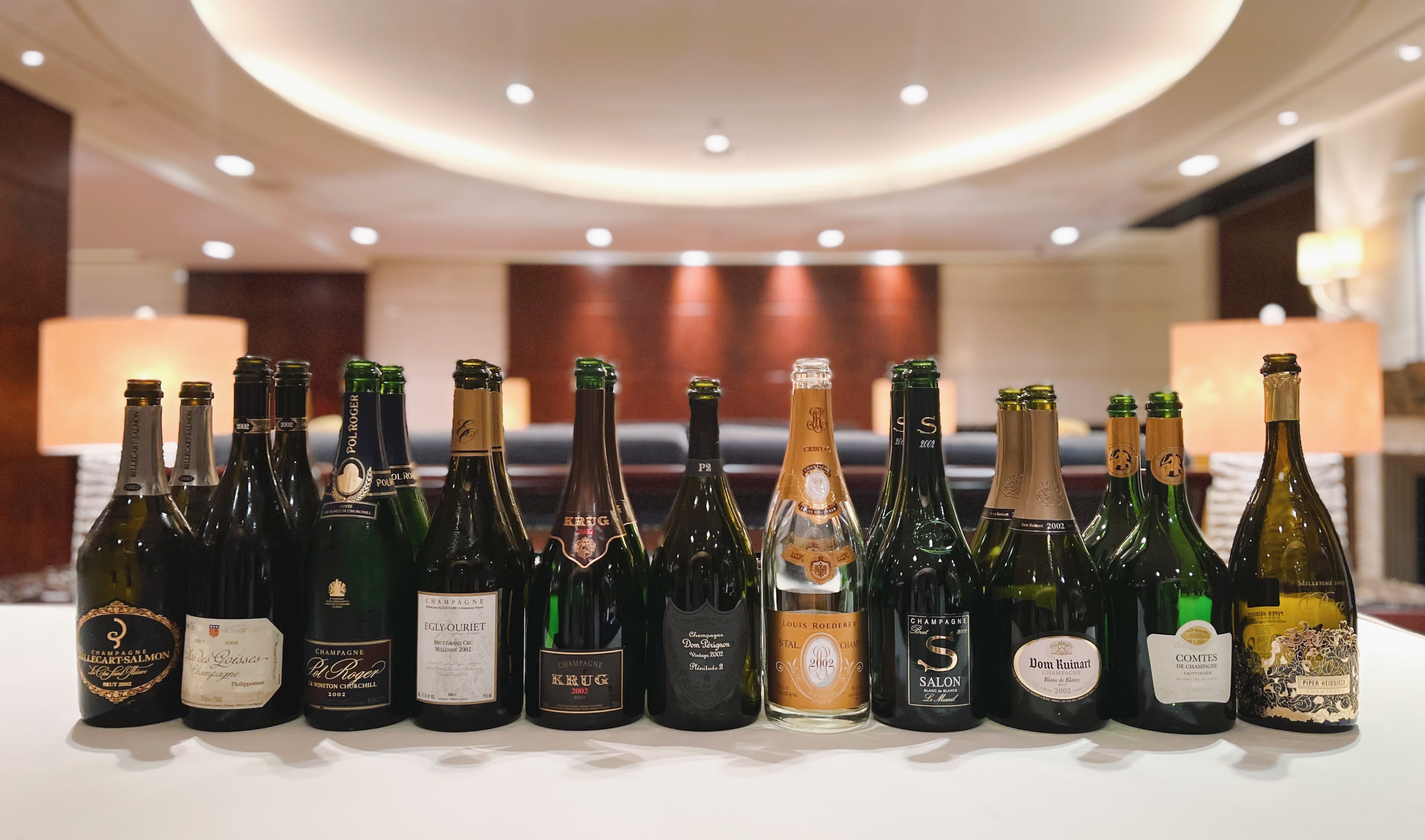 Indeed, the 2nd top choice amongst the group was Cristal, which is such a pleasurable wine today, and very Cristal in its fruit, fine mousse feel, and great flow on the palate. If you like Cristal, or want to discover its charms, the 2002 is easy to recommend.
Of course, twenty years is a long time, and the Champagne scene has been changing since these were made. There is an even wider suite of styles being made now, in part due to the rise of the grower-produced Champagnes, and in riper years we are seeing a trend toward low or even zero dosage wines. A review in twenty years' time of the wines made in 2022 must include some of these new arrivals.
In the meantime, we remain thirsty! And these top tier 2002s, at twenty, are hard to beat. My tasting notes, the vote results, and and a few points on blend or disgorgement can be found below. We have a few in stock, which you will see at the end, so why not drip in and try for yourself?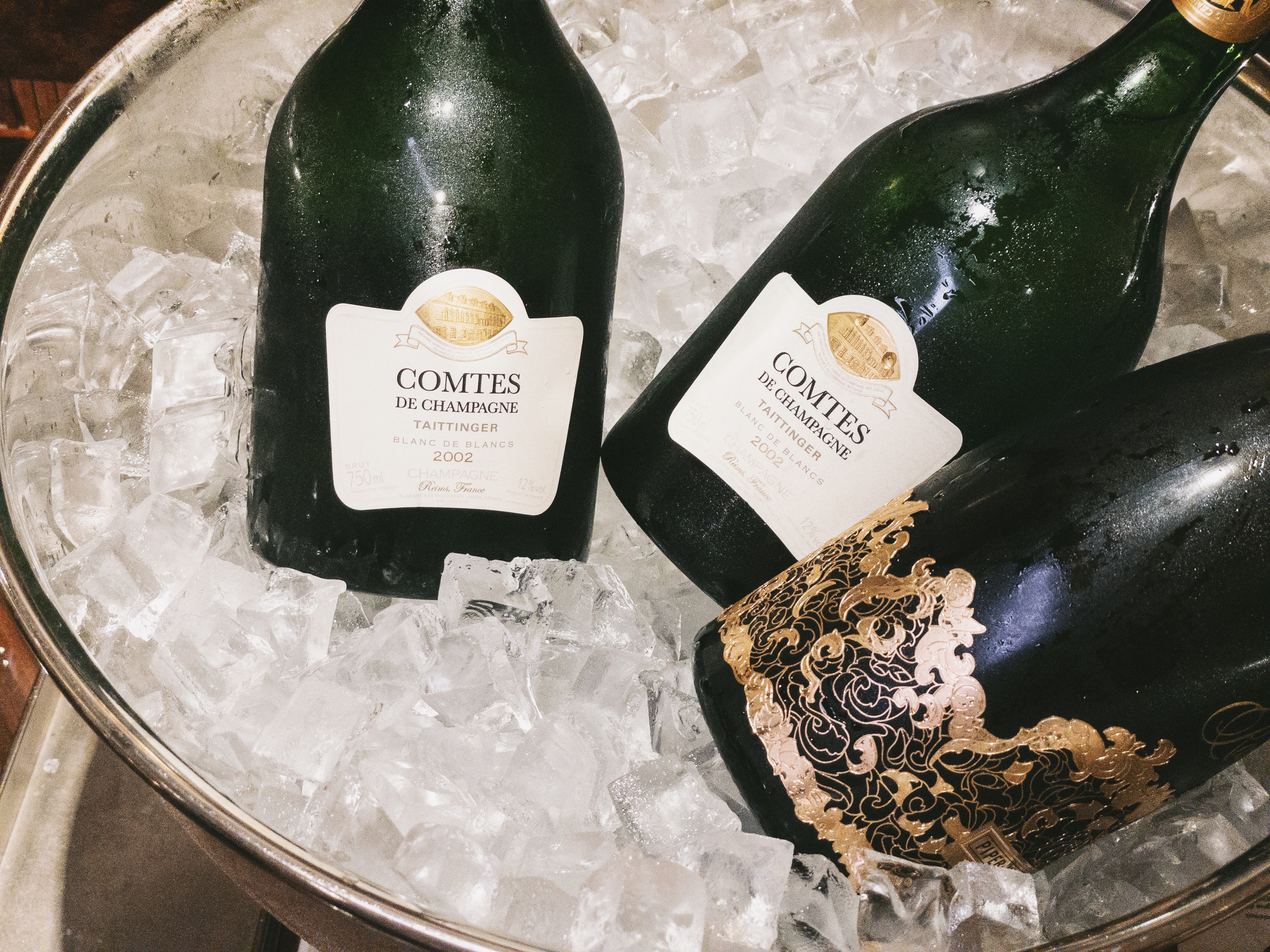 2002 Piper Heidsieck 'Rare'
100% grand cru: 70% Chardonnay – Avize, Oger, Villers-Marmery; 30% Pinot Noir – Verzy. Disgorged October 2014, 9.5g/l dosage.
Fine pale gold with a fine bead; a ripe and toasty nose, showing some evolution now, candied lemon peel, hazelnut and fresh bread; the palate is fresh and zesty, with lemon peel, bread, mineral notes and a round ample feel (no doubt aided by 9.5g/l dosage). This feels well-balanced, and indeed has lost some of its baby fat since my last bottle of it in 2020. Lovely morish buttered toast and lemon. The 2002 Rare is now at its peak.
94
No votes for wine of the night.
2002 Taittinger 'Comtes de Champagne' Blanc de Blancs
100% grand cru: 100% Chardonnay – Avize, Chouilly, Cramant, Le Mesnil-sur-Oger, Oger.
Dosage 5~6g/l.
Pale and bright lemon gold, fine bubbles; this has a lovely nose – so elegant and low key, with notes of vanilla, still fairly youthful, a real freshness and airiness in expression; fresh, elegant, crisp on the palate, a well-manicured feel, rounded and polished without giving away the sense of precision. There's a feeling of complexity, real Chardonnay depth and perfect maturity of fruit, fresh, lively, biscuity and with good length. This is a textbook Comtes, now entering its early drinking window.
97
One vote for wine of the night.
2002 Dom Ruinart Blanc de Blancs
100% Chardonnay – Avize, Chouilly, Puisieulx, Sillery. Disgorged March 2012.
Pale gold with fine bubbles; this is a touch more exotic after the Comtes. It's very chalky, mineral and with a marine-like aroma that reminds me a lot of fine grand cru Chablis from a good grower, it's fresh and also open; taut and concentrated on the palate, the centre feels dense, with softer edges, a tough of nougat points to ripeness and evolution but today this doesn't dominate. It seems to have come well into its drinking window however. I really like the umami quality to this.
95
Two votes for wine of the night.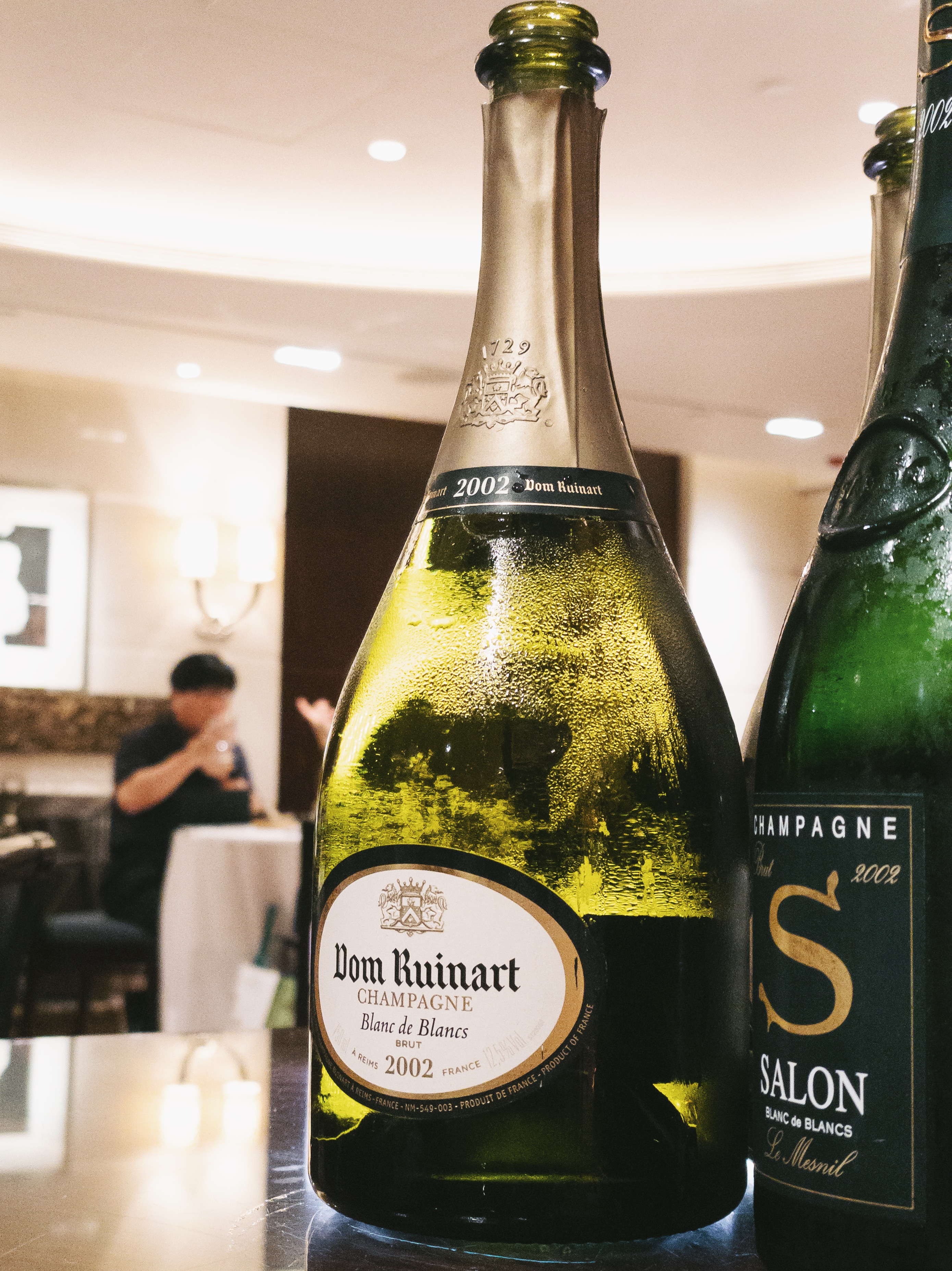 2002 Salon 'Le Mesnil' Blanc de Blancs
100% Grand Cru – Le Mesnil-sur-Oger, 100% Chardonnay.
Fine gold with fine bubbles; a low key nose, fresh, with some sweetness, acacia honey wafting very subtley from the glass, but not much else, it's quite closed; the palate offers concentration and a grand but compact feel, fine phenolics, a sweetness and generosity, but it is very contained, and not so nuanced nor evolved right now. Stylish, energetic and mousy, but still just too wrapped up to appreciate beyond that. There's a lot here but it's all for the future, frustratingly youthful showing of this highly anticipated bottle.
98+
Two votes for wine of the night.
2002 Louis Roederer 'Cristal'
100% Grand Cru. 60% Pinot Noir, 40% Chardonnay. Disgorged December 2008. 9g/l dosage.
Pale gold, fine bubbles; a lovely forthcoming nose of fresh cut fuji apple, blossom, something marine… am I in Japan?!; this has such a super-fine texture, attractive fruit, cut apple crispness, but also a roundness and it flows so well on the palate, with good mousy vigour. It's very fine, and it is also very classically Cristal in taste, with sublime balance and confidence. It has the equilibrium and energy to age long term but it is so much fun right now, I'd dip in.
96
Nine votes for wine of the night – 2nd top place.
2002 Dom Pérignon 'P2'
c.50% Chardonnay, 50% Pinot Noir, disgorged December 2018.
Pale gold with very fine bubbles; fine nose, oyster/brine notes – this is much more in the savoury spectrum, indeed it reminds me more of the '00 than I expected it to; exotic notes on the palate, and also a briney/seaweed like note, this feels brooding and serious, rather than Champagne in its "joyous" side that we just saw with the Cristal. In its flight it was the only Champagne to show the "heft" potential of the vintage – the only downside as I see it with '02 P2 on this showing – it doesn't have a tapered finish. But this was sublime with the Altantic crab salad with dill and sour cream emulsion. It proved its strength as a seriously gastronomic Champagne.
95
Five votes for wine of the night – 3rd top place.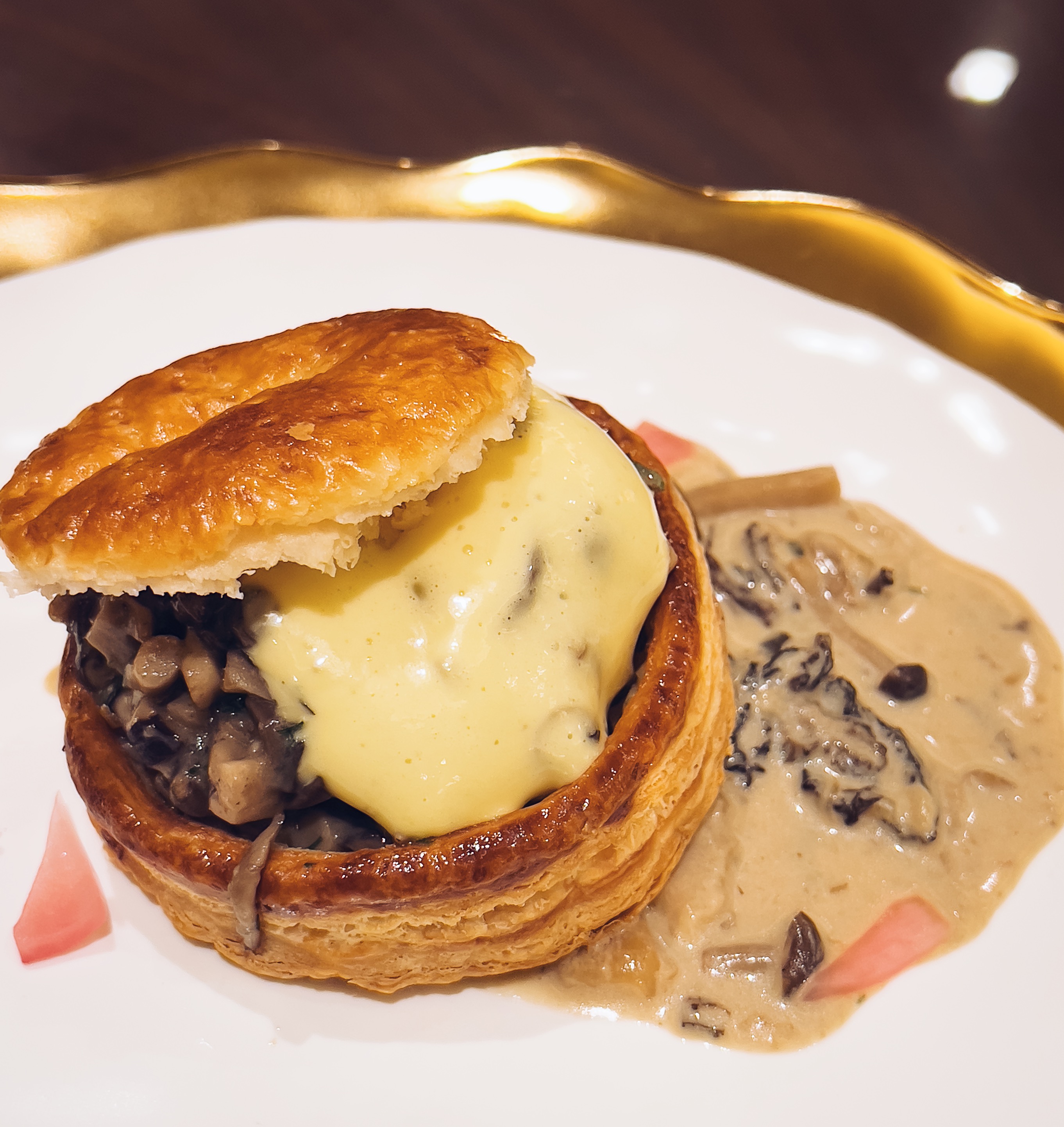 2002 Krug Vintage
40% Chardonnay, 39% Pinot Noir, 21% Meunier, from a wide variety of vineyards. Disgorged December 2015.
There is a touch more colour here, fine bubbles; this has a really lovely flattering aroma, the full Krug playbook of candied fruit, biscuits, honey and cream, it is grand, open, complex, subltey oxidative, yet still fresh in expression – a great nose; full on the palate, real depth here and a sense of layering, symphonic complexity (yes, the Krug marketing has sunk in, but it is there). Fully complete Krug and on a grand stage, an exotic dimension, great balance and a long sapid, morish finish. A masterclass in blending. Surely one of the great great Krugs.
99
Ten votes for wine of the night – Top place.
2002 Egly-Ouriet Brut Grand Cru Millésime
100% Grand Cru from the estate's oldest vines in Ambonnay. 70% Pinot Noir, 30% Chardonnay, no malolactic fermentation. Disgorged May 2013.
The first wine to really show some colour evolution – full gold, with an old gold tint; a grand nose, it is 70% Pinot Noir, but I feel the Chardonnay here, biscuity and vanilla-toned, it is an open, expressive aroma; rich, grand, sweet on the palate, wow, this really is rich and oxidative, there are phenolic notes and the oak is in evidence, this is that gregarious friend at the party who stays just the right side of the line. Maybe. Dramatic, fun Champagne.
95
No votes for wine of the night.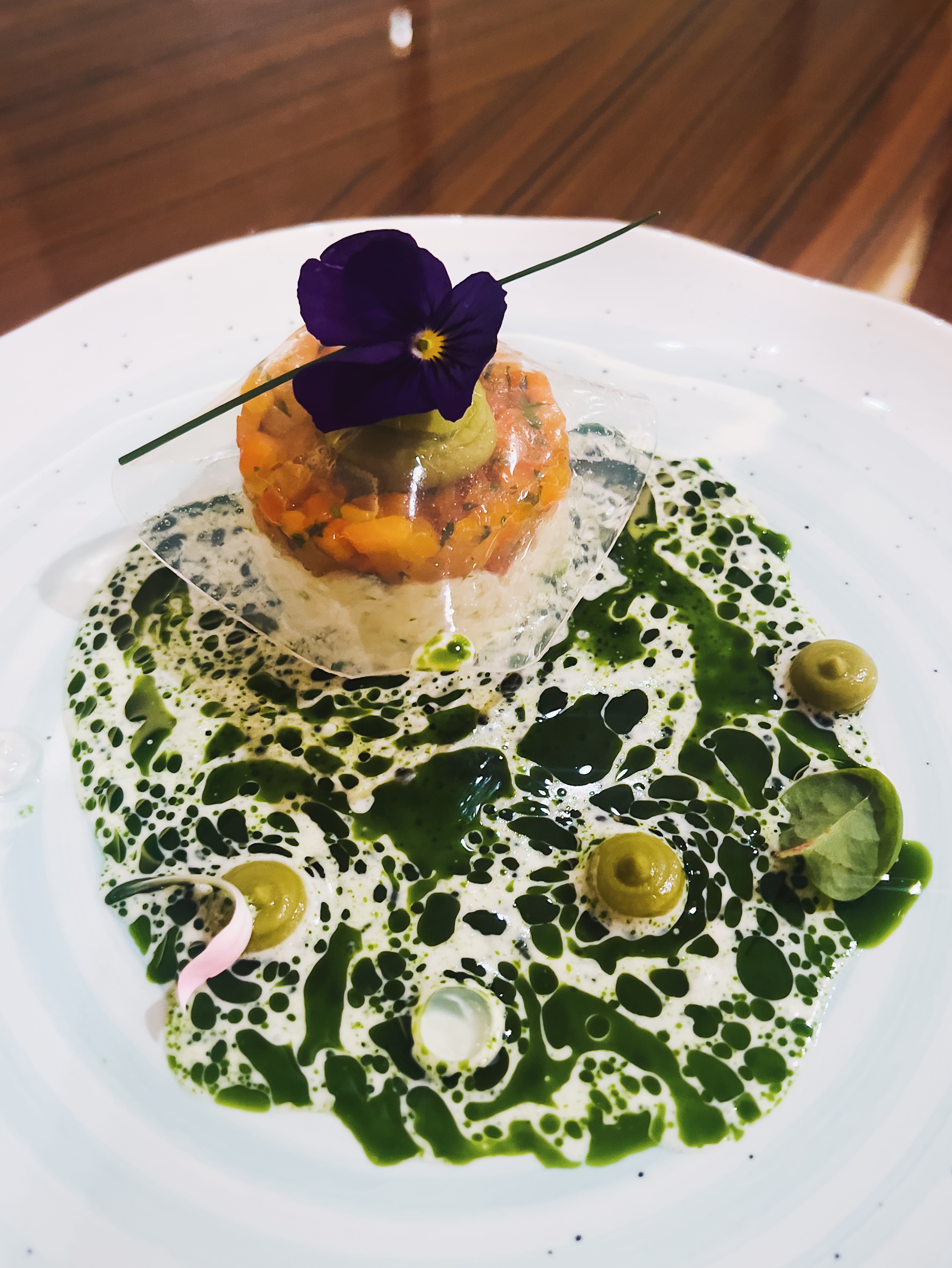 2002 Pol Roger 'Sir Winston Churchill'
A blend, predominantly Pinot Noir.
Mid gold with a vigorous bead of fine bubbles; great nose – complex, rich, but also cool and with marine notes, a grand and noble aroma; wow!, the palate is great too, grand, lively, yeasty, so fresh and assured. The Pinot exoticism kicks in on the mid-palate, after a more nervy attack dominated by the Chardonnay. This is potent, full-throttle Champagne, indeed just a whisker on the over-opulent side on the finish, pointing to the ampleness of the year, where I wish it tucked in a fraction more. That tiny quibble out of the way what a lot there is going on here, from a fine line of minerality at the core, long and expansive flavour, and despite its grand and generous nature, there is also a sense of poise. Boss Champagne.
97
Two votes for wine of the night.
2002 Philipponnat 'Clos des Goisses'
100% single vineyard – Clos des Goisses. 65% Pinot Noir, 35% Chardonnay. Disgorged June 2011.
Full gold with a fine bead; sweet fruit on the nose, apple pie and some oxidative notes, ample; on the palate this is rich and full, there is some heft here giving away the full south exposed single vineyard site. A big Champagne that manages to stay nimble, the concentrated feel of a Chevalier-Montrachet (though at 65% PN / 35% CH that might not be the right analogy, but it does share the shape and power), apple skins flavour and a phenolic touch on the end with some oxidative notes. Drinking already, but no rush. Very good.
95
No votes for wine of the night.
2002 Billecart-Salmon 'Le Clos Saint-Hilaire' Blanc de Noirs
1ha 'Clos Saint-Hilaire' single vineyard in Mareuil-sur-Aÿ, planted 1964. 100% Pinot Noir. Disgorged April 2017, 1g/l dosage. 3,700 bottle production.
Full gold with a very fine bead; rich, exotic aroma, really complex*, oxidative expression; rich and quite phenolic on the palate – strikingly so, there's a distinct skinsy feel that takes it out of the world of pure finesse and into the world of intrigue – i.e. this '02 is more esoteric than the '96 tasted last year, which had wowed aromatically but behaved normally phenolically. This, rather, is heart on a sleeve Blanc de Noirs. Still, what an interesting wine, I'm so lured back again and again into it.
*Lavinia mentioned Korean pear for this, and that's the fruit aroma exactly.
95
No votes for wine of the night.