© Linden Wilkie, 28th May 2020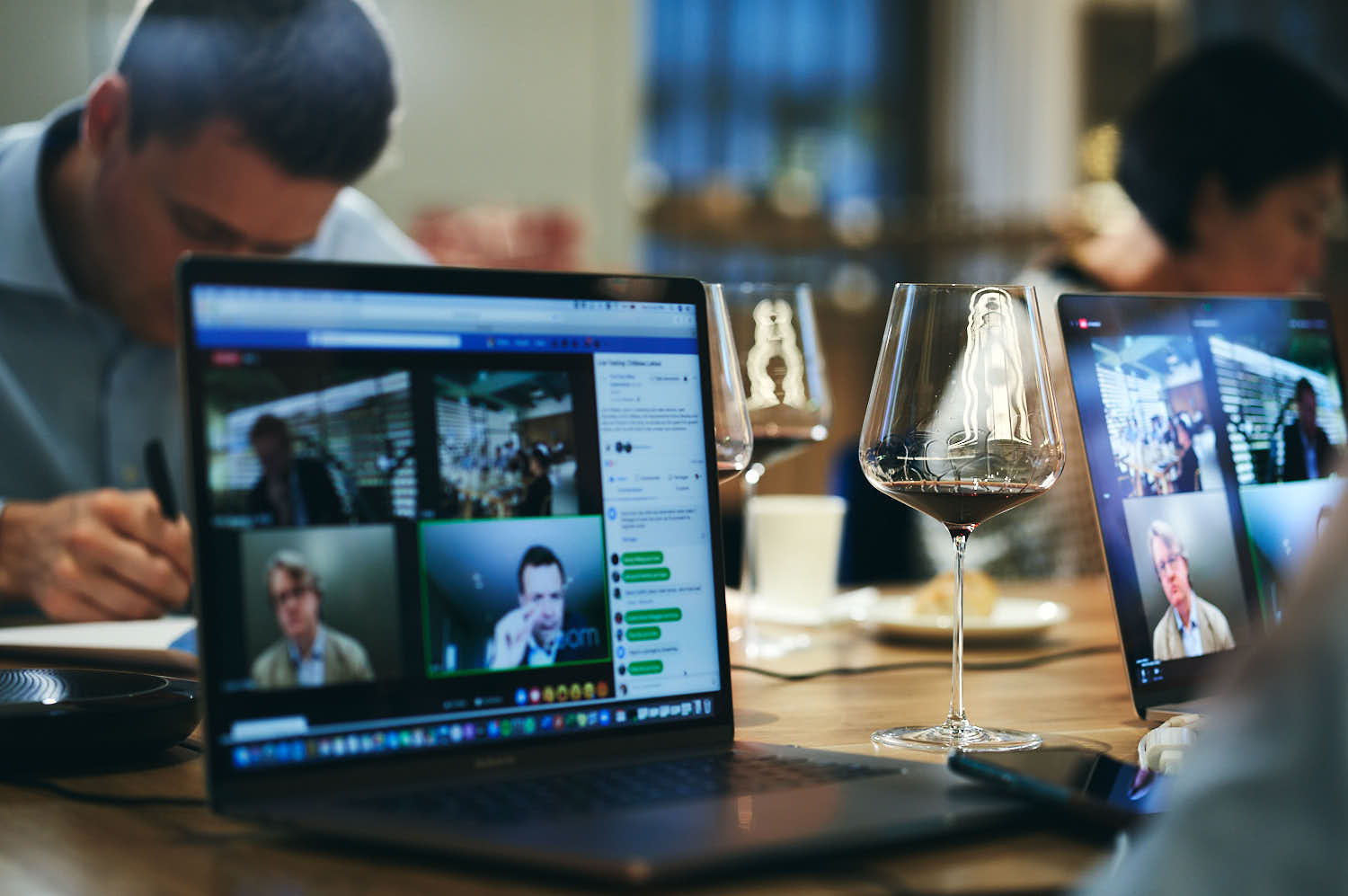 On Wednesday last week we hosted a live-stream tasting with a difference, with Château Latour. Sales and Marketing Director Jean Garandeau joined from the château, while I chatted with him from New Zealand, joined by Alex and Florian in the shop in Hong Kong, with Rufus Beazely, the château's Asia Representative, and a group of wine enthusiasts. We chatted for an hour, while tasting the 2006 Château Latour and 2011 Les Forts de Latour in each of these three locations simultaneously, all broadcast live on Facebook, so that you could join us with questions online.
Very 2020! And a first for us and a first for Château Latour.
During the sessions we discussed the terroir, its secret to success, how and why the wines are divided into three labels – 'Pauillac', 'Les Forts de Latour', and the grand vin Château Latour, the character of these wines and what the château is aiming for. We discussed 2011 and 2006, as well as upcoming vintages releases, and Jean gave his view on 'under the radar' vintages as well as mythical ones back into the 19th century. Also, we talked about cellaring and serving suggestions, the umami stage in bottle development of certain vintage styles, dealing with climate change and the difference between this challenge and 'global warming' per se, organic and biodynamic viticulture and what these bring to the wine and how low alcohol can be achieved along with phenolic ripeness. In addition, we discussed the key projects of the Pinault/Engerer era in the last quarter century, and what is coming next, the château's unique path to distributing the wines years after production, and what that decision has meant in the market, as well as the château's key community project, and what Latour has to do with singing voices in a concert hall!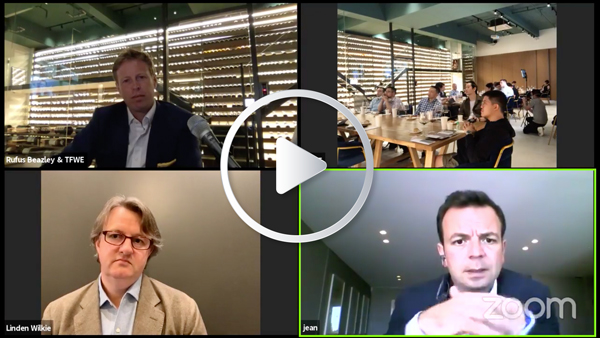 If you want to deepen or bring up to date your understanding of this inimitable first growth Bordeaux, then I'd encourage you to open a bottle of Château Latour and watch the video capture of this in depth discussion. All the topics above and more are covered in 60 minutes.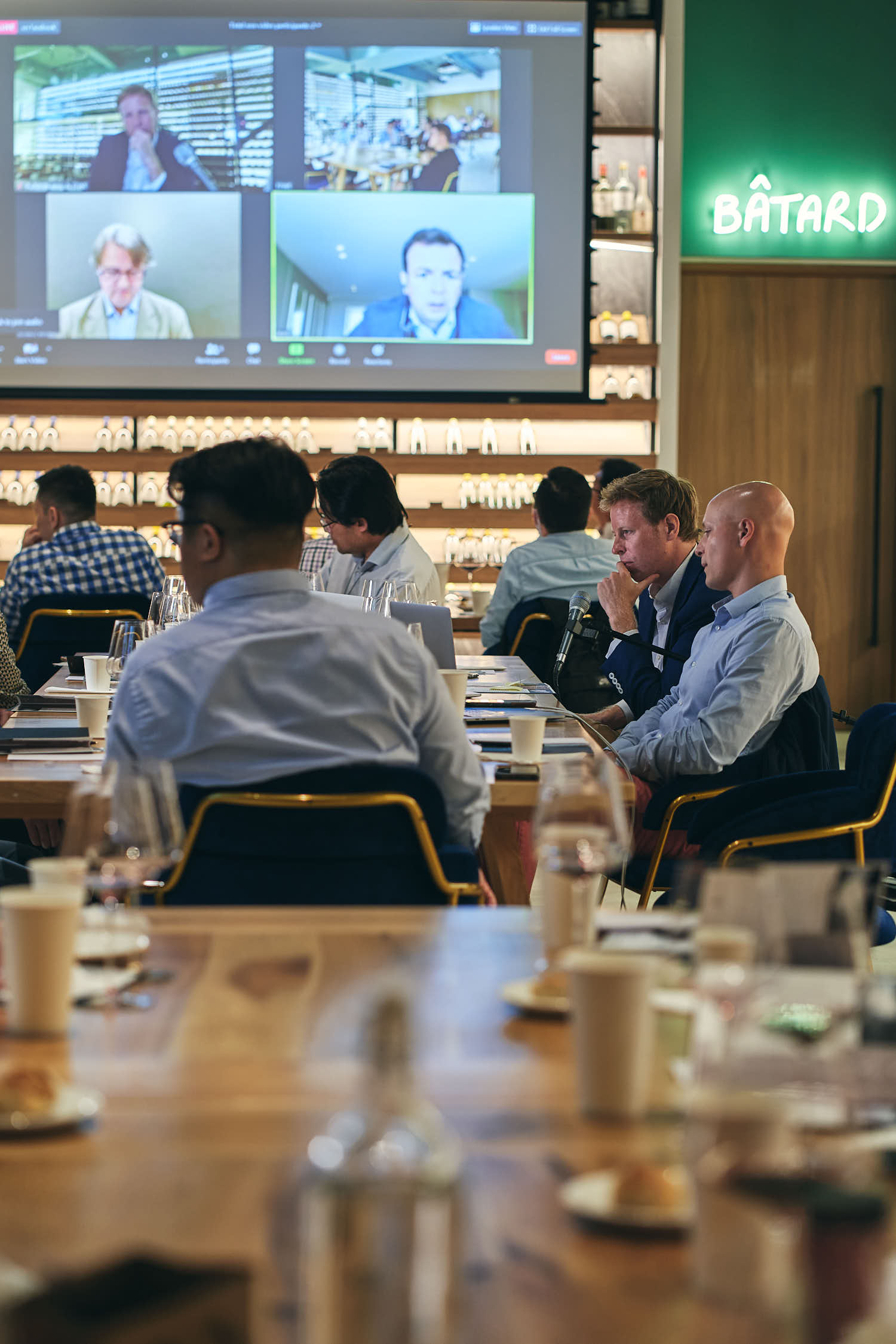 Here are my tasting notes on the two wines tasted, from the session.
2011 Les Forts de Latour
61.5% Cabernet Sauvignon, 35% Merlot, 0.5% Cabernet Franc, 3% Petit Verdot
Still a deep ruby colour; a fine, youthful nose, still primary with intense cassis and mineral expression, and a touch of fine new leather; on the palate, fine, with lovely blackcurrant fruit, a touch of spice, this is well-knit and focused, cool in expression, with fine tannin still to resolve, but the plusher Merlot is holding the door open. This stays bright, focused and fresh.
To drink now, decant one hour before serving.
Rufus Beazley described this as an 'oceanic' vintage to draw the distinction from 'solar' vintages like 2003. "2011 was a challenging vintage, saved by a warm September, so despite a difficult start, it worked out well, and is classical, like 2008."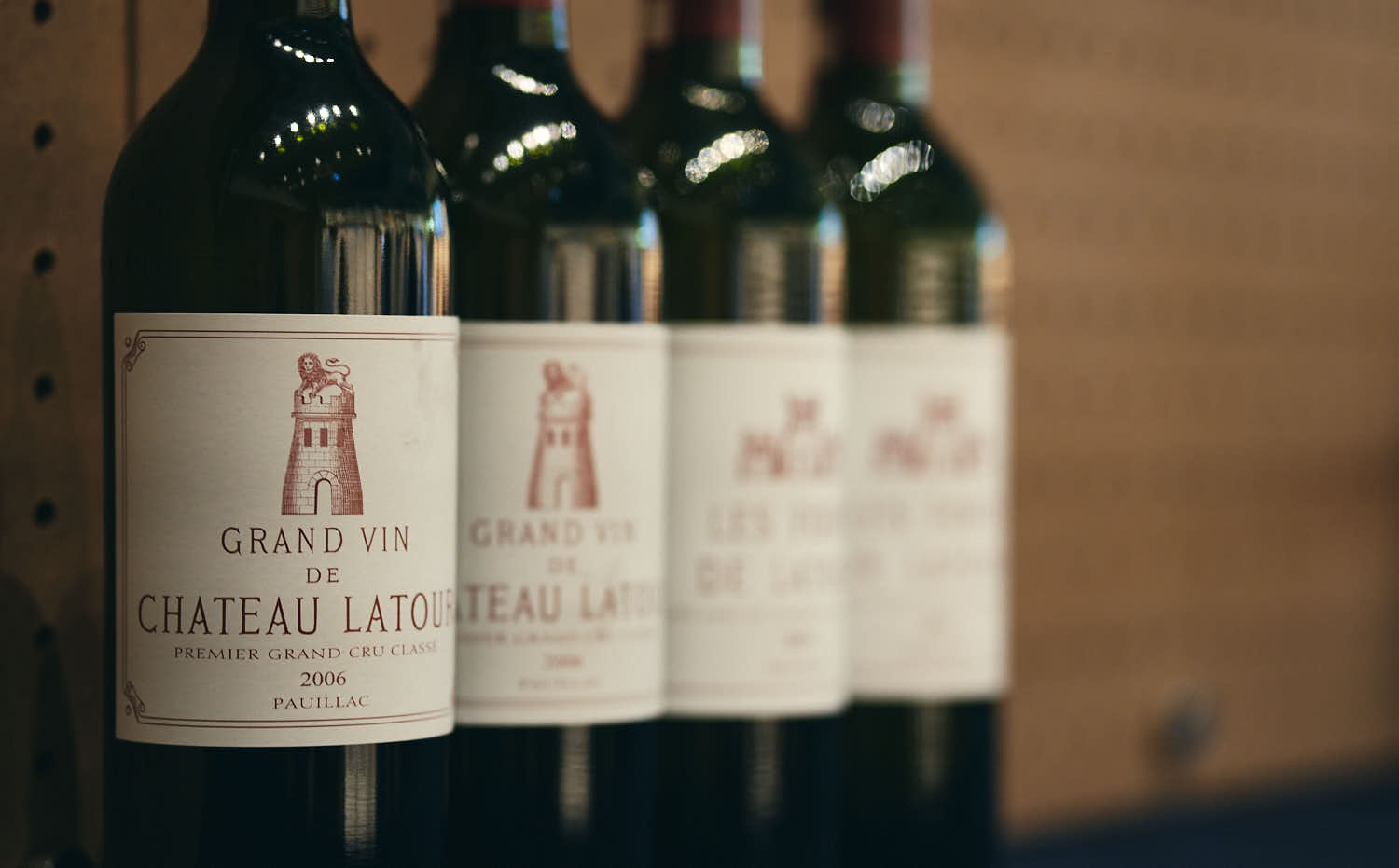 2006 Château Latour
91.5% Cabernet Sauvignon, 7.5% Merlot, 0.5% Cabernet Franc, 0.5% Petit Verdot
Deep garnet with a little age at the rim; still plenty of primary fruit on the nose, but this now sits in the happy medium between youth and maturity, offering a little of each. The low-key nose draws you in to discover subtle scents of the souk – both sweet and savoury spices. This is now complex. It is fleshy in the attack on the palate, but again low key with a subtle layered feel, refined, with a nice flavour balance between sweet and savoury (umami*, as Jean Garandeau noted). With another two hours it revealed quite some perfume, but this is a Latour still only beginning to stretch its legs. It's ready to give full Latour pleasure now with 2+ hours of decanting/breathing time. Jean recommends some grilled lamb cutlets.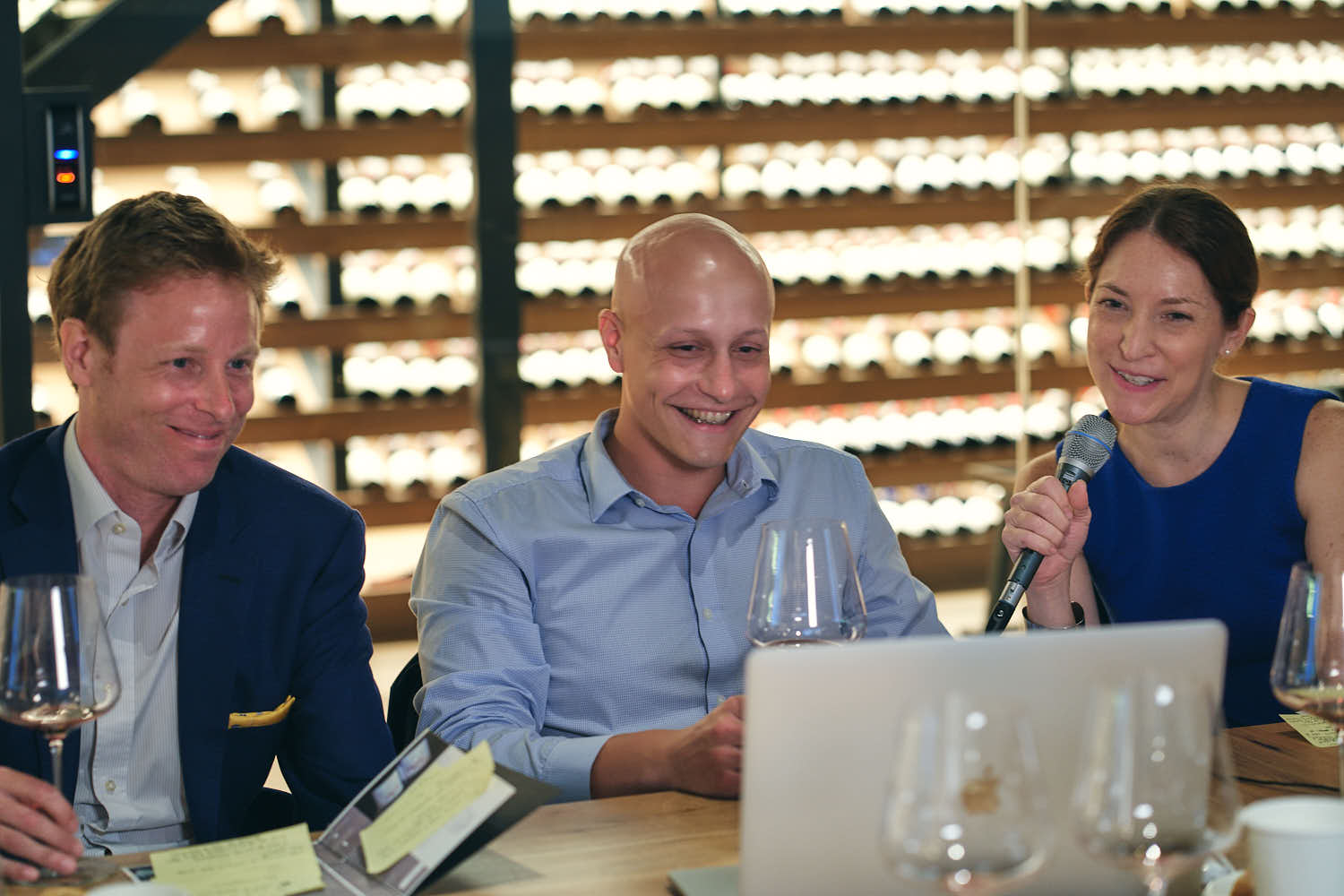 Jean Garandeau – this is umami – something full, savoury, but like a good broth, a good soup made with chicken, something very generous, but not too big, or too opulent.
Rufus Beazley – there's real discretion on the nose. Red fruit character, a red currant note. There's intensity on the palate that builds and builds. Drought in June gave small berries with thick skins, that leads to power, but it's seamless.
Jean Garandeau – Tannins were a little muscular in the beginning, but with time in the bottle they have become silky.