© Linden Wilkie, 19th May 2020
The Brunello grape © Biondi Santi
If one thinks of the full spectrum of styles on offer from the Brunello di Montalcino DOC's some 250+ producers, many today are in the 'international' style with dark more opaque appearance when young, more powerful lush fresh and confit fruit-led flavour buffered by vanillin-tinged oak. Cherries and chocolate, though with Sangiovese's inimitable more savoury elements at least somewhere in evidence.
Biondi-Santi is nothing like this. At all. Not even close. In a blind tasting – at least in 2006 when I assembled about 16 different 1990 vintage Brunellos – it is easy to pick out Biondi-Santi. For a start the wine will appear amongst the most transparent, and with a colour that is more garnet and evolved, less deep. Secondly, although certain vintages can express youth, you will never taste a really 'young' Biondi-Santi Brunello di Montalcino. Not only are the vintages released later ("when it is already possible to enjoy the wine"), but they have seen more traditional winemaking – no make up.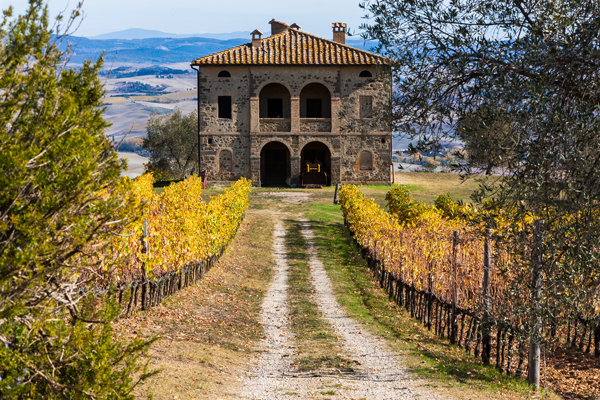 © Biondi Santi
One of the things I love most about Biondi-Santi is that having found their style – the original style of Brunello di Montalcino which they invented – they have stayed true to the style, never wavering this way and that with fashion. As Prince Charles – known for his Anderson and Shepphard bespoke double-breasted suits – once quipped, "I'm fashionable about every 25 years." Great style takes a longer term view, as 7 generations of Biondi-Santis have borne out. Although a completely different wine, Max Schubert's vision of a preeminent Australian red – Penfold's Grange – has stuck to Max's original vision – a multi-district blend aged in new American oak. Neither of these elements are in fashion in the used French oak single 'terroir' plot fashion of today, but I think that makes Grange all the more important. It's Winston Churchill's 'reversed' V-for-victory. It rises above the fray. So does Spain's 'first growth' – Vega Sicilia 'Unico'. And so too does Biondi-Santi's Brunello di Montalcino. And because that style is also aligned to quality, I have a deep respect for it.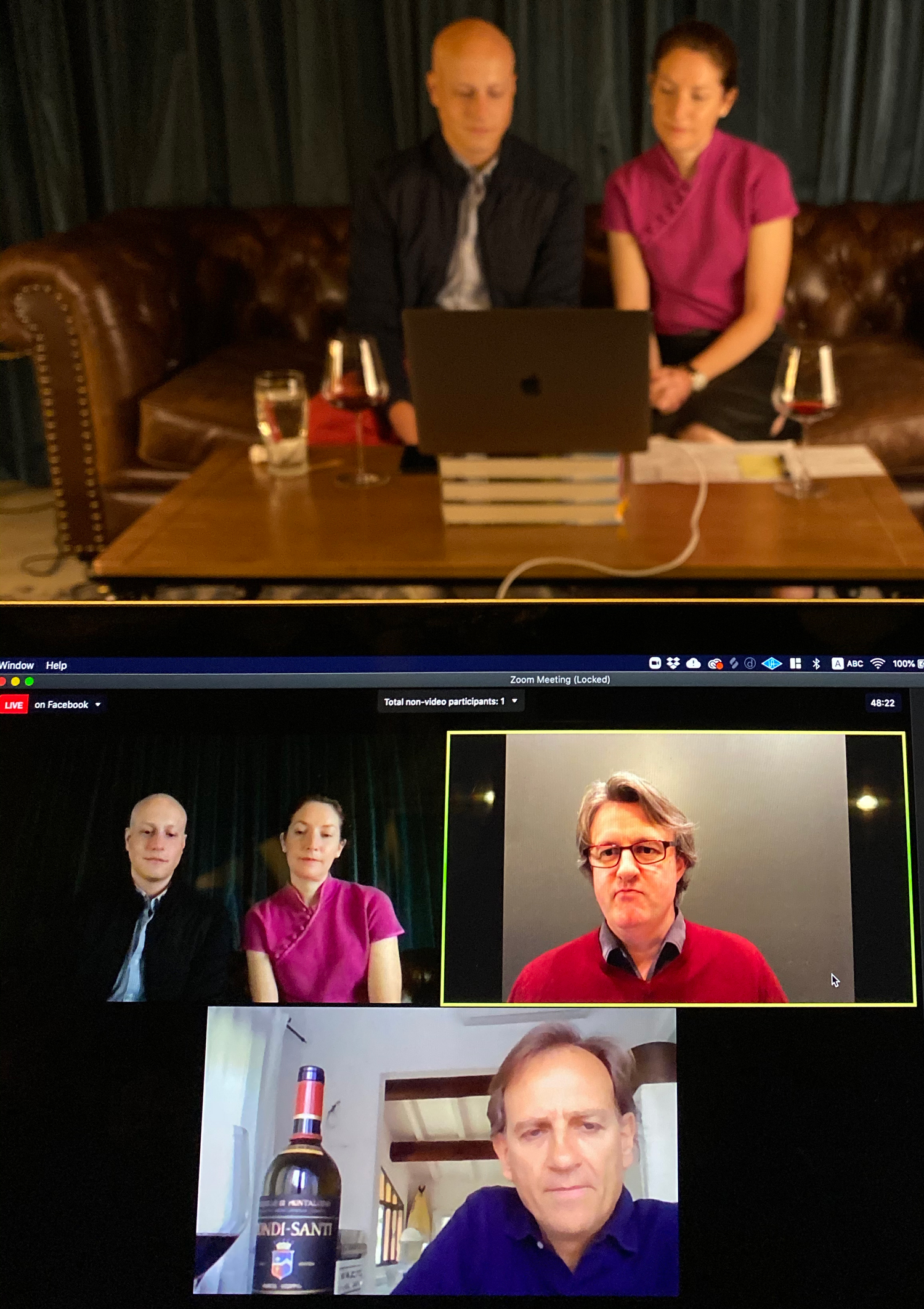 Over the course of an hour last Thursday, I chatted with Biondi-Santi's new CEO, Giampiero Bertolini. We discussed the estate's history, its challenges, innovation while staying true to a traditional vision, eating fish with Brunello, Franco Biondi-Santi's ultimate Riserva vintage, amongst other topics. We've kept a video copy for you, so why not settle into your favourite chair, open up and sip from a bottle of Biondi-Santi, and watch. You can find the video here.
During the discussion I dipped (frequently!) into the two below, and later spent a bit more time reflecting on them for my tasting notes below. I recommend both as a way to acquaint yourself with one of the wine world's greats – vini da meditazione – for people not looking to bore themselves with formulaic wines devoid of personality.
And for a bit more background, read my review of three Biondi-Santi events we hosted in 2018, with extensive tasting notes on vintages back to 1955 here.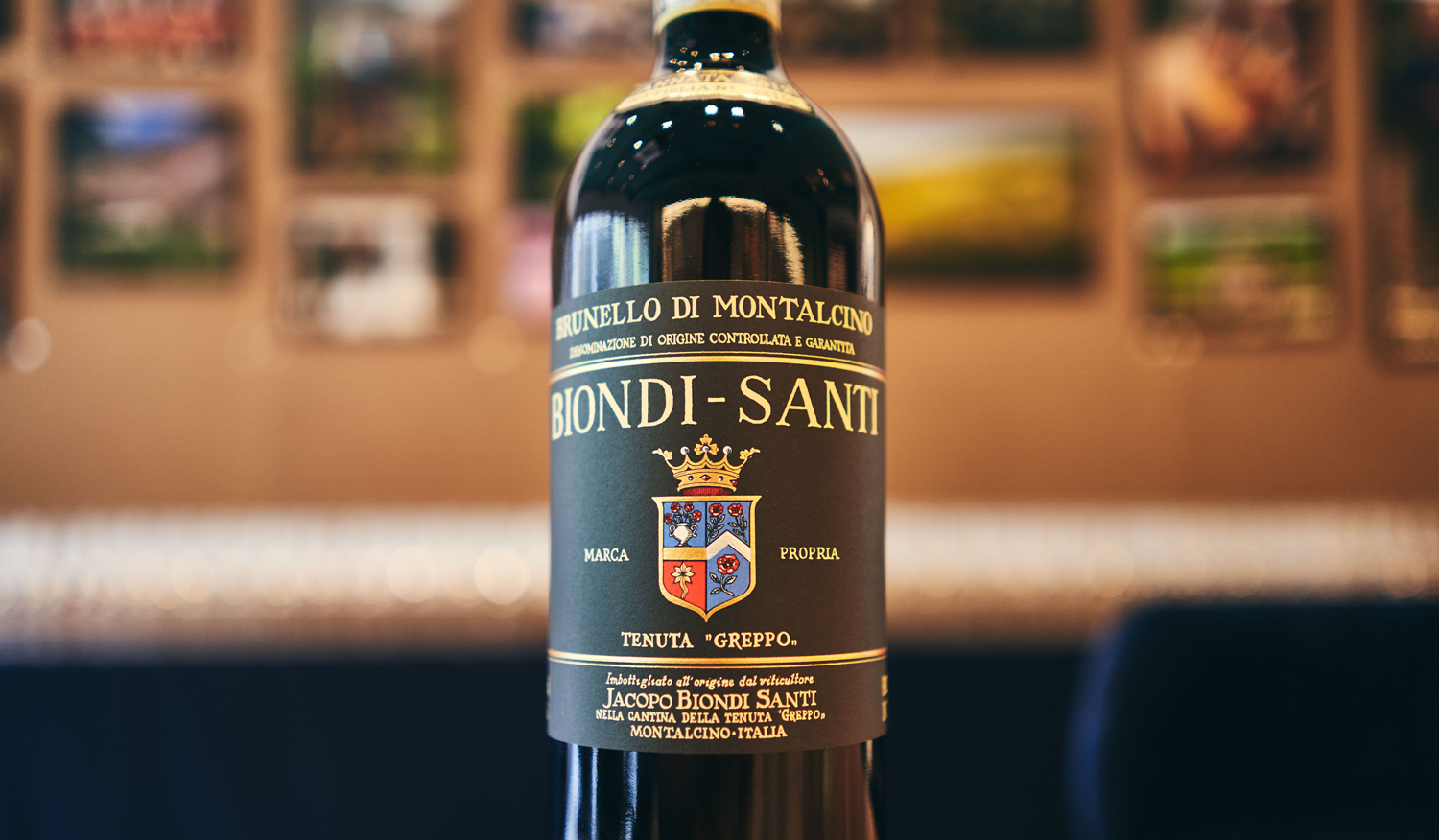 2013 Biondi-Santi Brunello di Montalcino 'Annata' (HKD 950/btl)
Purchase here: https://www.finewineexperience.com/wine/?keyword=biondi+santi+annata+2013
Clear, light garnet, limpid, with a touch of fire development in the colour at the rim; open, fragrant, spicy fruit, leather, a hint of fine balsamico, earthy notes, this is complex and already quite open; elegant, quite silky, with fine bright-end spectrum lively fruit, like red cherry, Chinese red date, a touch of balsamico, campfire, it turns juicily succulent, and is driven more by this acidity in the structure than the fine light tannins, which offer secondary support. Very distinctly Biondi-Santi in expression – elegant, refined, and fresh. It is drinking very well, is morish in fact, and otherwise for keeping over the next 5-10 years.
2006 Biondi-Santi Brunello di Montalcino Riserva (HKD 3,600/btl)
Purchase here: https://www.finewineexperience.com/wine/?keyword=biondi+santi+riserva+2006
A slightly fuller colour than the Annata, but still open, transparent garnet, with some fire toward the rim; the nose is lifted by a little volatile acidity, and has spices of the souk sort on the nose, complex and alluring, damp earth and damp autumnal forest, dates, balsamico; on the palate, there is concentration, real extract, depth of fruit, this is already fully evolved, and in the quintessential timeless Biondi-Santi style, richer and fuller than the more lithe '13 Annata, this is more brooding, and attention-seeking. There is more tannic structure here, but in my view, this is now à point, though no doubt a decades-long plateau ahead. This delivers something really evocative of another time, time lost in thought by the hearth of a late evening quieting fire.