By Linden Wilkie, 7th October, 2022
I've been thinking about St.-Émilion this week. I had a wonderful invitation to dinner there last week at Couvent des Jacobins, where Xavier Jean (proprietor) and Denis Pomarède (director, winemaker) served vintages from Year of the Tiger – '10, '98, '86, '74, '62. It was a reminder that difficult vintages, as well as great ones, have something to say. It was also a reminder what a great value the ancient property's wines are (see the '18, '20, '21 on our list below).
Reading about the latest St.-Émilion classification system in Drinks Business recently, I couldn't but feel amused by all the human nature on display. A 'soap opera' is how they characterized it. The value I see in the system is the entry rank of Grand Cru Classé. It takes hard work and quality to be admitted to this club (revised every ten years). Because of that, if choosing a St.-Émilion I don't know on a restaurant list, I find this gives confidence.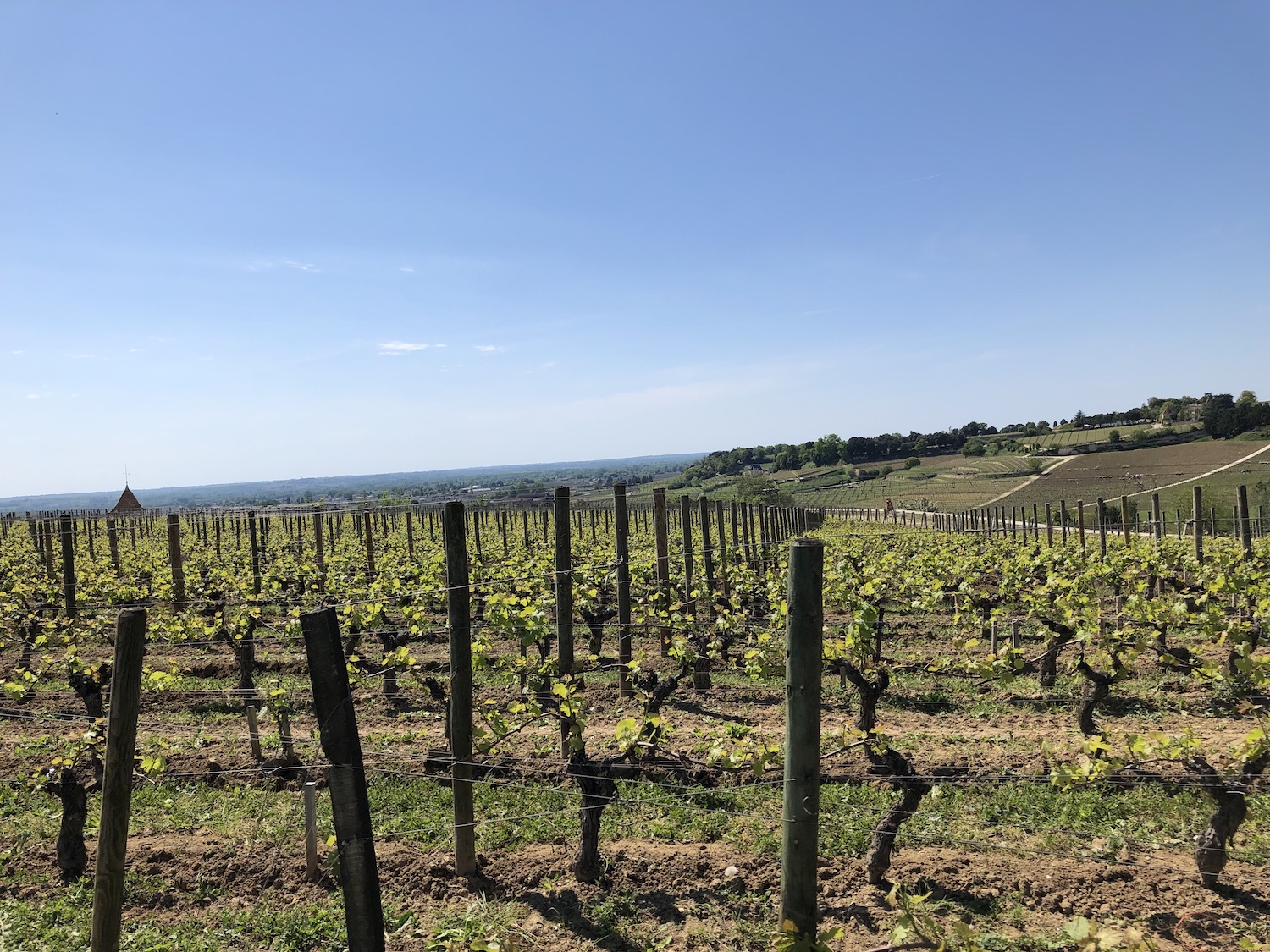 St.-Émilion plateau
But it's above this that the real drama happens – in the Premier Grand Cru Classé ranks 'B', and 'A'. The B-list, much like the Médoc's 2nd growths, includes a lot of my favourites. The A-list for a long time included just two properties – Ausone and Cheval Blanc. Then in 2012, Angelus and Pavie were promoted from B to A, so there were four. And in 2022, Figeac has just been promoted – well deserved in my view – making five two. Yes, that's the problem with official ranking systems. It's good for those who are rising, but tough for those with something to lose (think of Michelin 3 star chefs). Angelus, Ausone and Cheval Blanc withdrew from the system, leaving only Pavie to share the rank with Figeac.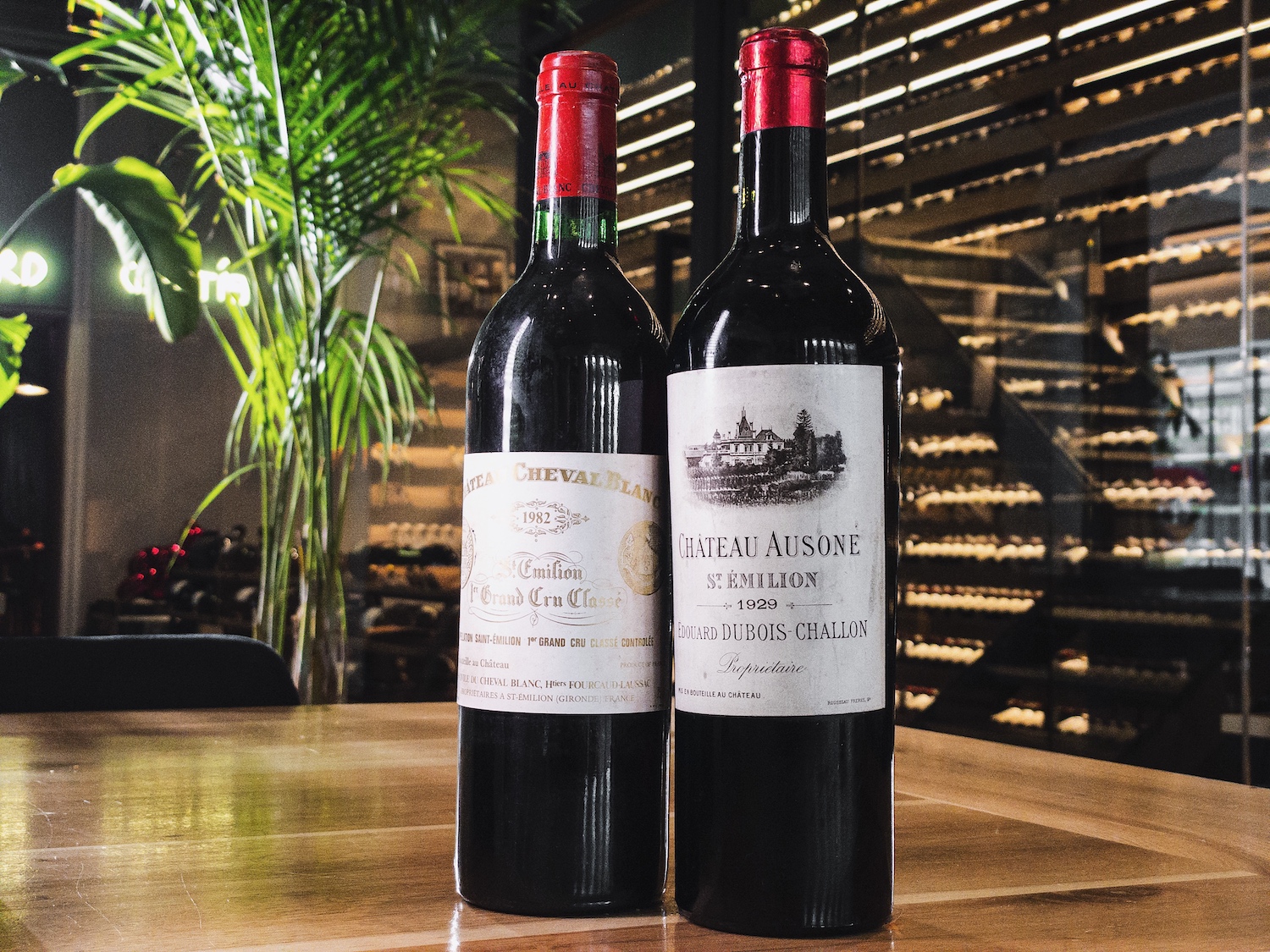 So where does that leave us? Well, classified or not, it seems we have our five St.-Émilion first growths. For me Ausone and Cheval Blanc will always lead the pack, and in contrasting styles. Cheval Blanc can be rich, but it is elegant, and all about heart-on-a-sleeve fragrance and seduction. Ausone, in contrast, is a pure expression of St.-Émilion limestone, tightly-knit, refined, but dense. It needs long-cellaring, but is compelling when ready (one of the greatest Ausones I have tasted is 1929 which we have a bottle of in stock).
The top Moueix St.-Émilion is Belair-Monange. It's the one to watch next in my view, with consistently high ratings and praise from the leading critics. The 2015 made my own 'top ten' list during the primeurs. I noted then '…lovely fragrance. Floral, with ripe and mineral notes; on the palate this is very fine, juicy, layered, transparent and beautiful. Bouyant and flowing, fragrant all the way through. Lovely lovely wine.' It is typically quite an elegant St.-Émilion.
For something absolutely immaculate, have you tried Valandraud?
For something lush, with good flesh, try Angelus, Calicem (the 1ha pure old vine Merlot property of Couvent des Jacobins, which we love), or Tertre-Roteboeuf.
Our current list of St.-Émilion can be found below.