By François Tran, 16 Dec 2020
November has always been a magical month for me every year as I get to spend the entire month celebrating my birthday with friends who love wines as much as I do. I'm thankful for their generosity in sharing these incredible bottles which each bring great memories in these moments. Below are the top 10 wines that were among my favourites: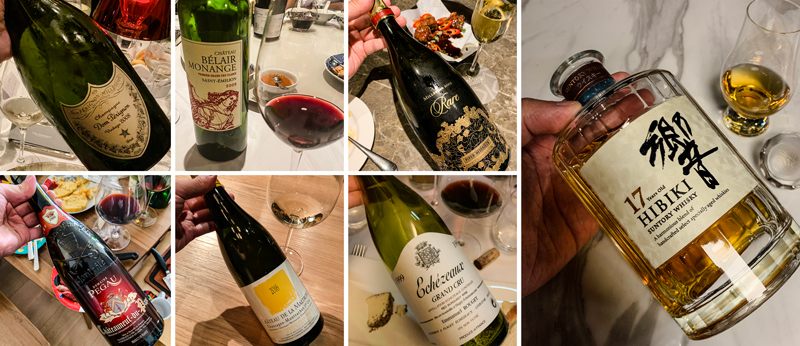 2008 Dom Pérignon (Magnum)
Champagne is always most enjoyable in big formats and this 2008 DP has shown its best when served at dinner. I can still remember the sound of the wine filling the glass, with the mousse dissipating and the smell coming from the glass. The first sip is enough to taste the freshness of the bottle, the vivid bubbles hitting the palate, having fresh acidity, with aromas of citrus fruits, pear, toast, some mineral and floral notes. A good pairing with seafood.
2002 Piper Heidsieck Rare
I have first tasted this Champagne three years ago and each tasting gets better year after year. It's only produced in great vintages, and this elegant Champagne has enough to spoil your guests' palates. It has creamy texture and rich aromas of citrus, apple, brioche, and hazelnut.
2009 Château Belair-Monange
A wine of tremendous value, it has all the qualities that a fine wine in Bordeaux has to offer. It belongs to the same family that owns Château Petrus, and this wine is produced with the same attention to details. An hour of good decanting is required before serving. It is full-bodied, round, with silky tannins and offers notes of ripe red fruits, licorice, plums, some floral notes, and spice.
1996 Château Ducru Beaucaillou
A very pleasant vintage to drink for this wine of great value that never disappoints. It has fine tannins and is pleasant to the palate. An elegant wine showing notes of raspberry, cassis, cherry, with licorice, tobacco, leather, and cedar.
1999 Domaine Emmanuel Rouget Echézeaux
The wine itself is a piece of art that is getting harder to get in the market. There is nothing better than a special occasion to drink this as it will take few hours throughout the dinner to explore all it has to offer. It's a charming wine with a silky texture and good structure, having a magnificent scent on the nose. It has notes of black cherry, blackberry, strawberry, mineral, oak, forest floor, and a bit mushroom. It's a wine that can age further but is also nice drinking it now.
2016 Château de la Maltroye - Chassagne-Montrachet 1er Cru Blanc 'Clos du Château' Monopole
With just one hour breathing before serving, this wine will reveal all the aromas that would make your dining experience a delight. Made from a monopole vineyard, it is among Château de la Maltroye's most praised wines. The wine is rich, dense and concentrated, with good acidity. It has notes of lemon, biscuit, apple, florals, and stones.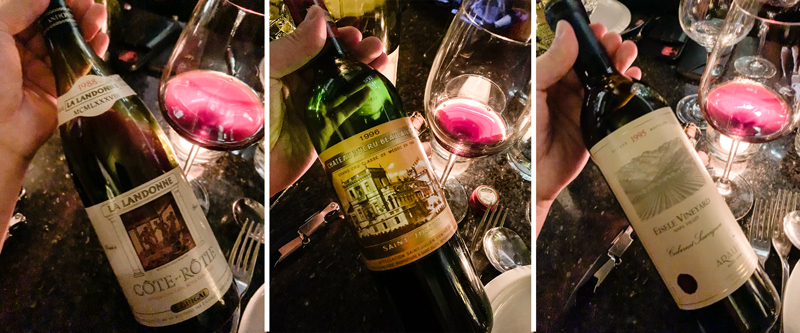 1988 Maison E. Guigal - Côte-Rôtie 'La Landonne'
One of the best Rhone wines ever made and its scarcity in the market keeps growing. It requires about 2 hours of breathing before serving, and it will evolve throughout dinner. It reveals notes of black cherry, blackberry, some licorice, earth, tobacco, smoke and mineral. One of the ideal wines to open for a meaty dinner.
2000 Domaine du Pegau - Châteauneuf-du-Pape 'Cuvee da Capo'
Another jewel from Rhone, this wine represents perfectly what a Châteauneuf du Pape should be. It is big and powerful, and generous with great complexity, with ripe black fruit aromas, spices, herbs, licorice, and smokiness. A perfect match to Christmas dishes if you were to look for the ideal bottle.
1995 Araujo - Eisele Vineyard Cabernet Sauvignon
Napa wines are increasingly being recognized to be great value and alternative to classic Bordeaux wines. In spite of some exceptions, where prices have skyrocketed, Araujo is still well-priced and is among the best of what Napa has to offer. With one to two good hours of decanting, it has notes of blackberry, raspberry, cassis, plum, herbs, and vanilla. It's a big wine with nice texture and balance. A must if you want to consider something other than a Bordeaux bottle.
Hibiki - 17 Year Old
There is nothing better than a nice whisky to finish a great dinner. As I only get to drink Japanese whisky on special occasions, this treat came at the perfect time. It has notes of yellow fruits, apple, honey, almond, vanilla, and a bit of peatiness. It's a nice bottle to consider having during dinners this winter.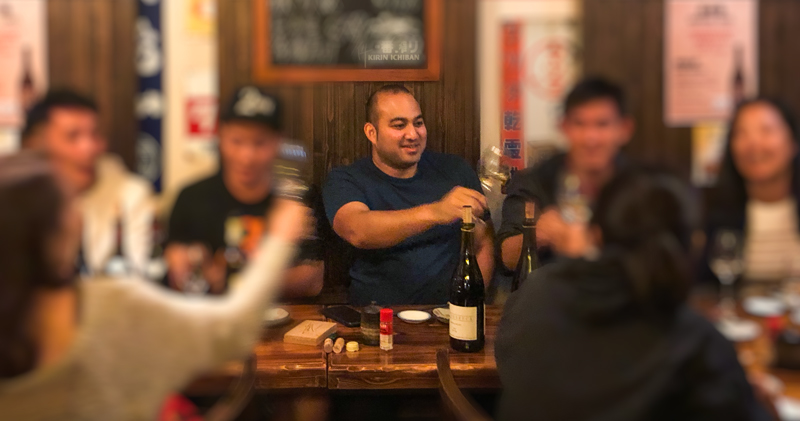 All these wines were too good to be ranked, so I just placed them in random order on the list. If you'd like to consider these bottles for your end year celebrations, or if you need any guidance on assisting you on getting your ideal fine wine, please feel free to let us know. Have a Merry Christmas and a Great New Year!