By Louis Tasng, 13 July 2022
There is no lack of exceptional Premiers Crus vineyards in Volnay, even though none are classified as Grand Cru. The 29 Premiers Crus Climats can be geographically categorised into four parts. The northmost part contain the vineyards neighbouring Pommard, including 'Les Pitures' and 'Les Fremiets'. These vineyards tend to give a firm and robust style of Volnay.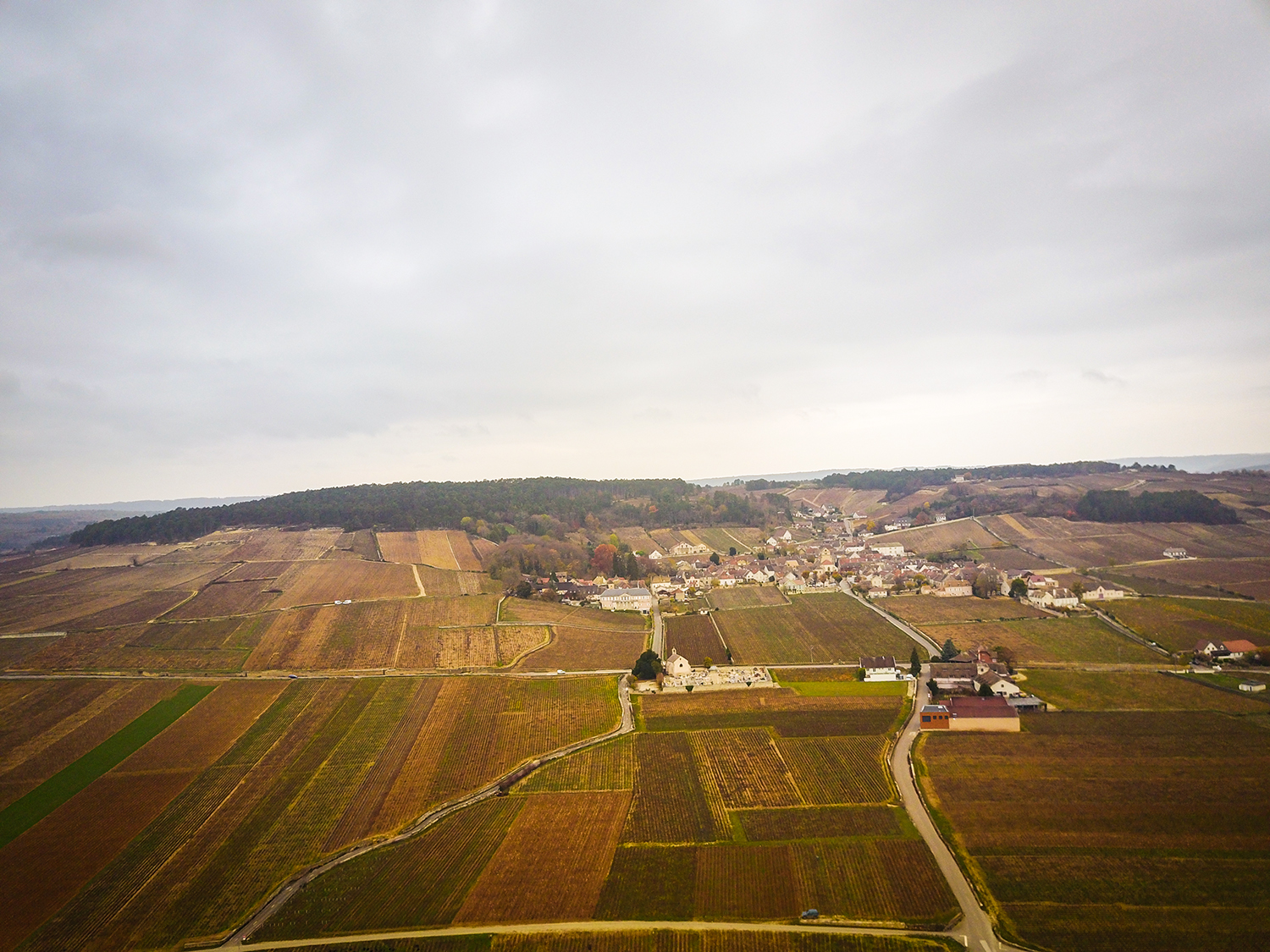 Aerial shot of Volnay
Next, we have vineyards surrounding the village and sometimes even inside it. Many of them are monopoles (single domaine monopolies) and considered some of the finest plots in Volnay. There's the famed vineyard 'Clos des Ducs' owned by Domaine Marquis d'Angerville, to name one. The vineyards here often produce wine with lighter body and delicacy. Moving further down from the village, there is a band running along the lower slopes beneath it. The Premier Cru vineyards in this part, including the upper part of 'Robardelle', are often labelled as Volnay 1er Cru. Single vineyard examples have been made by a few producers, such as Domaine Rossignol-Cornu.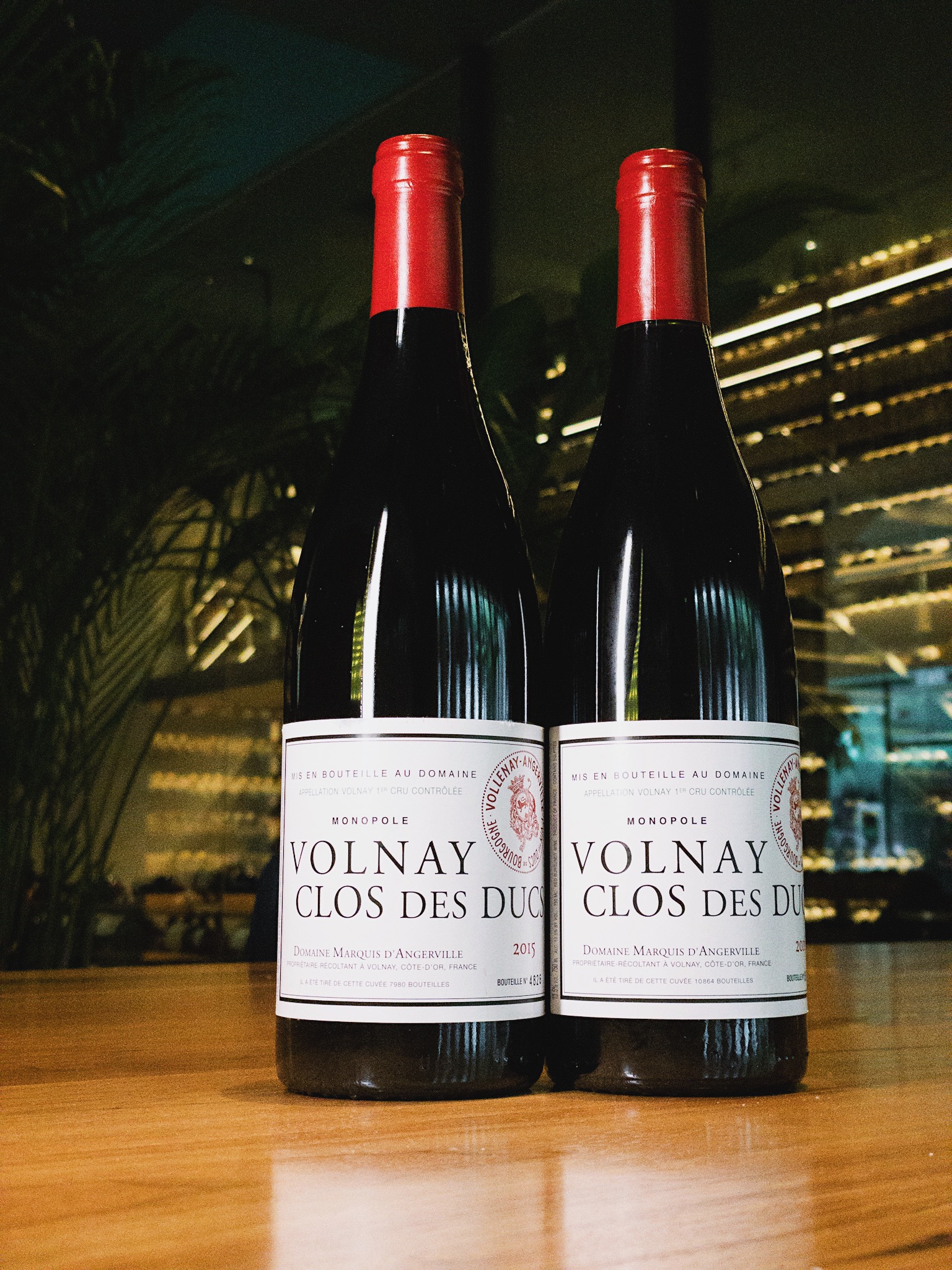 The last part is situated at the south of the village and include a number of highly regarded vineyards. 'Taillepieds', 'Clos des Chenes' and 'Santenots' are among them with the heart of the latter, 'Santenots du Milieu', producing excellent wine with fuller bodied and rich texture. Although 'Santenots' lies entirely within Meursault, all the reds made here are labelled as Volnay.
On 1st of July, I shared a bottle of 1997 Domaine Lafarge Volnay 1er Cru 'Clos des Chênes' with my friends to celebrate the holiday. All of them tasted it blind and guessed it was a mature Nebbiolo. It was a good guess in my opinion, though the sheer elegance of the wine would have probably brought me back to Burgundy. We tasted the wine over 8 hours, and it kept evolving and surprising us. This is exactly what I love about this wine - it has great strength of fruit and persistence without being powerful or tannic, retaining elegance, as a quintessential Volany should do. This is the quality and pleasure that a well-made Volnay wine from a subpar vintage can deliver.
I am always fascinated by the various styles produced in different parts of Volnay, and the producers there spice the wines up with their individual approach. To feel and enjoy the magic of these wines, there is no better way than trying them yourself.